We already know the complete specification of the forthcoming flagship phablet from the one of the leading smartphone OEM around the Globe – Samsung. The company's Galaxy NOte 8 device has been in rumors and leaks from last few months. We have also seen some renders of the smartphone which revealed the horizontally placed dual rear camera. Now, we just happened to see a set of real life images of Galaxy Note 8, and this would be our first live image look to the smartphone. Also, recently leaked images revealed the battery size as 3300mAh.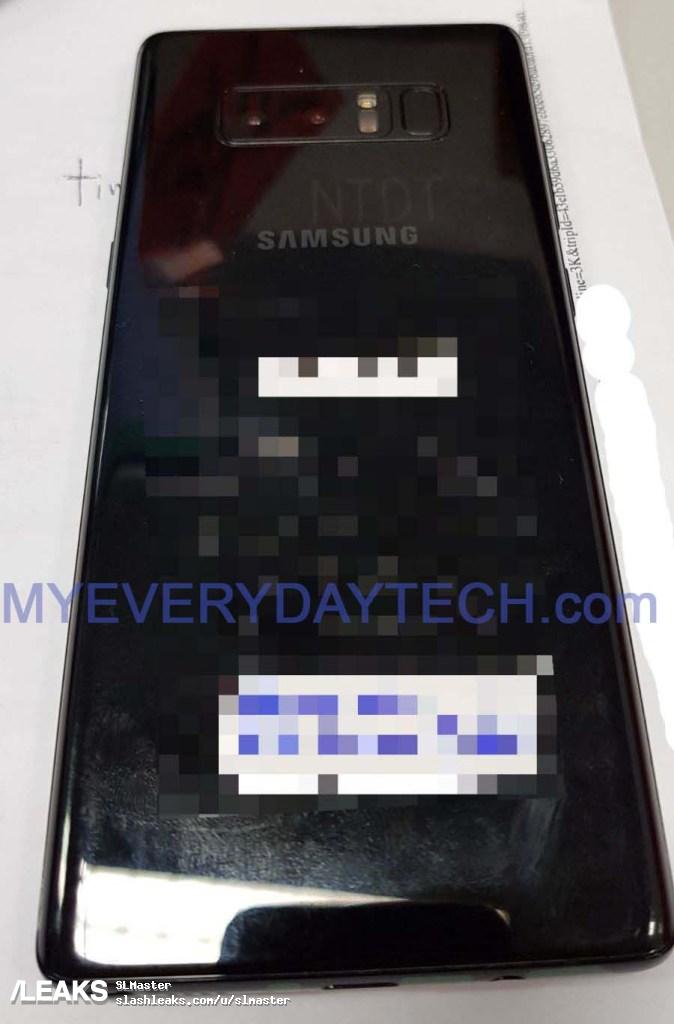 The leaked images show the device in its full glory, including the significant S-Pen in Note series. The black unit confirms that the smartphone has the dual camera on the rear panel. As expected, the primary camera department is placed horizontally with the fingerprint scanner aside. The edge curves on rear panel have reduced a little bit, and the device looks more material at a glance. The back shows some similarity to the predecessors, but it is a compeletly different design from Galaxy Note 7 and S8.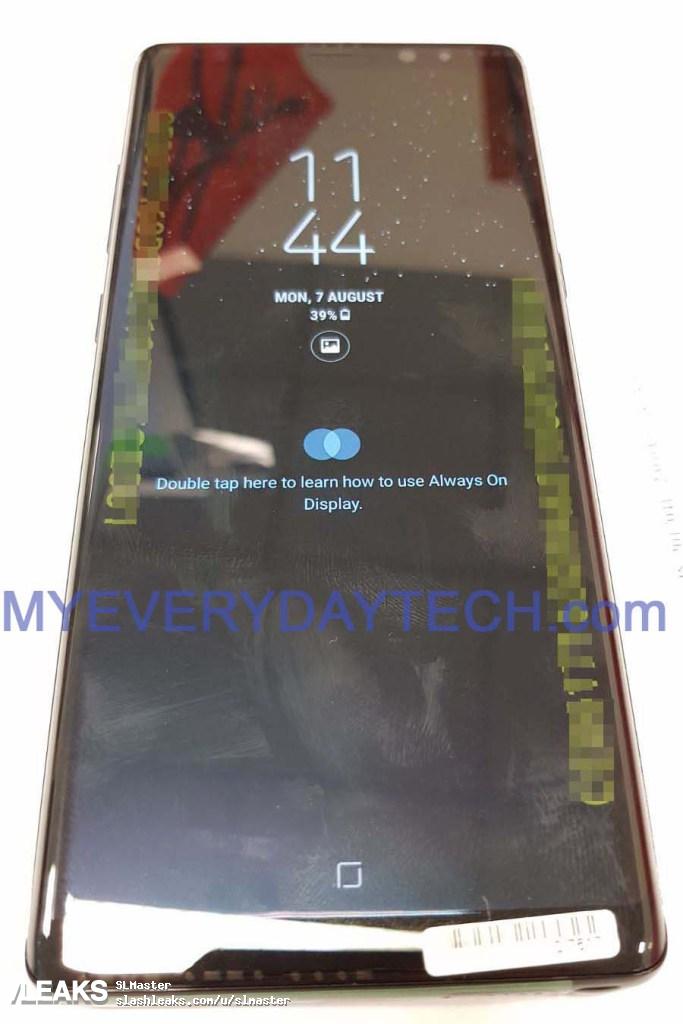 Coming to the front panel, the Samsung has kept the promise with infinity displays having the ratio of 18.5:9. The Always-On screen and always shows Home button is there to utilize the advantage of super AMOLED display. The home button is expected to have the pressure sensitive area as the Galaxy S8 had. The dedicated BixbyAI button is also visible in the images. The S-Pen does not seem to have changed a lot in -physical appearance, but it is sure that the OEM would have improved the functionality and toggles.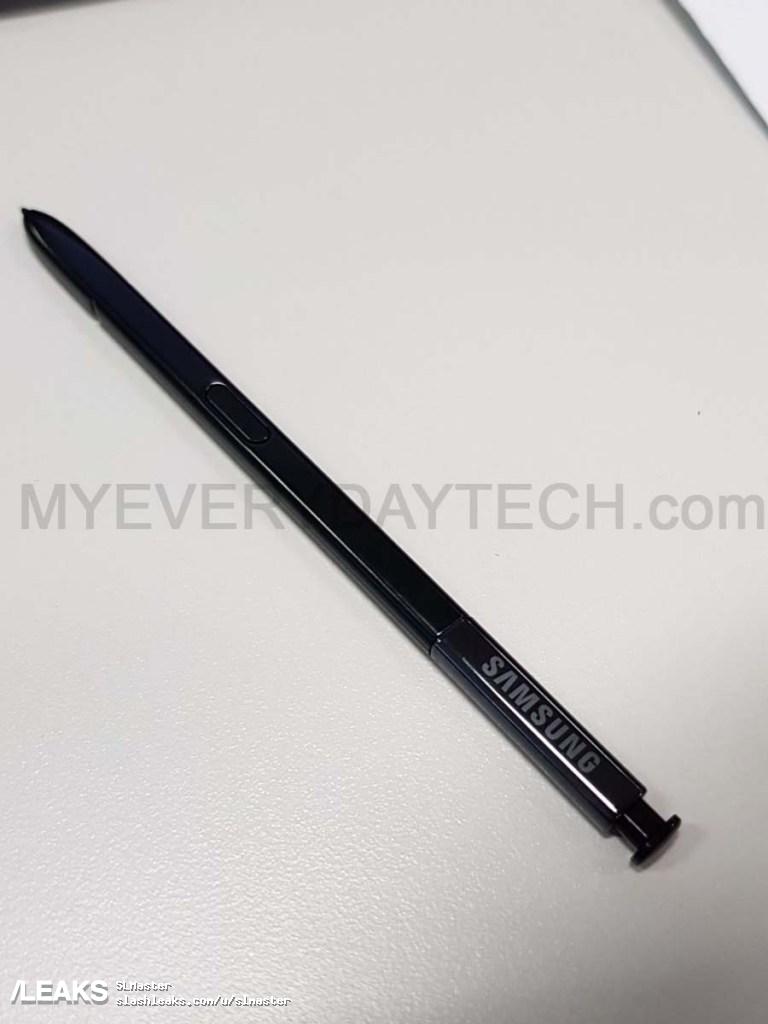 As we have looked back to earlier reports, the Samsung would possibly launch the smartphone in the USA on August 23 itself, and there will be around three weeks of delay to start the shipping which would be considered as a gap given for marketing and massive production.
You can check our article about every specs detail and launch details of Samsung Galaxy Note 8 from here.