Facebook is shutting down their Groups app. Most of you are not familiar with the Facebook Groups app. It is meant for heavy Facebook users. However, because of its poor popularity and user base, the social media giant is shutting down the app. But don't worry, they are working on to integrate it with the official Facebook app with more functionalities.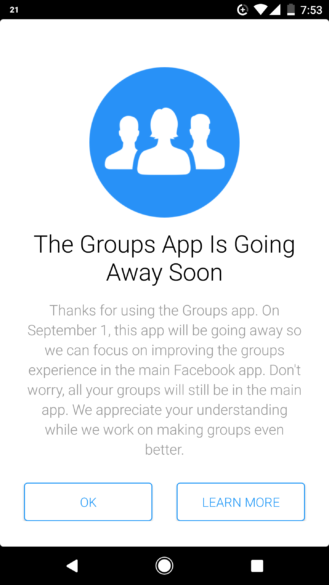 The explanation for this is that the company is hoping to improve the Groups functionality in the main app, which would make a separate Groups application quite superfluous. Facebook is also assuring users that nothing will happen to their groups, they're just moving, reports Android Police.
But we don't have any confirmed official information from the company. Anyway, this is a good move as the app is not much popular and is making confusion in the users. So it is always better to combine it with the official Facebook app.