Last week we reported about an upcoming smartphone model from the Xiaomi. The company has already started the promotions of the smartphone as 'Desh Ka Smartphone'. Since Xiaomi has recently ranked as the top smartphone in the country, the new smartphone will be an India-focused one. That's why they are promoting the model as 'Desh Ka Smartphone'.
Now, the Indian e-commerce giant Flipkart is promoting the launch of the smartphone as their exclusive. So it is confirmed that the upcoming Xiaomi smartphone is a Flipkart exclusive. We believe that the company is planning to launch their next budget level smartphone Redmi 5A in the country. The official launch event for the device has been scheduled for November 30.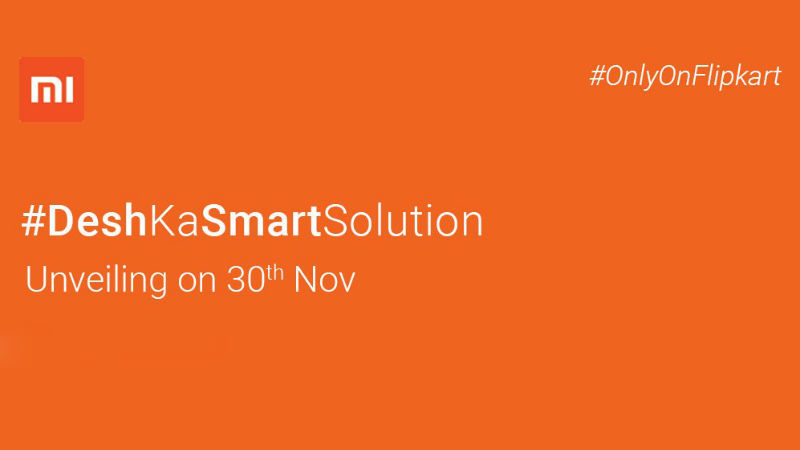 Xiaomi India Managing Director Manu Kumar Jain tweeted a teaser, suggesting an affordable offering in the pipeline. Following the initial teaser released by Xiaomi India chief, the official Redmi India Twitter account posted a video promo that hinted the power efficiency of the new smartphone, apart from confirming it would be Redmi smartphone. So it is almost confirmed that the Redmi 5A is coming to Indian markets soon.
Recently, Xiaomi announced their third manufacturing unit in the country. So these upcoming models will be completely manufactured in India. With the launch is just a few days away, we don't have to wait much longer for the details about this device.