Xiaomi has shown a tremendous growth in the Indian smartphone market. Because of the mind blowing pricing and amazing specifications, Indians took Xiaomi to a god level. So the Chinese giant is now focusing more in India. Recently, Xiaomi was ranked as the top smartphone brand in the country. Few days ago, the company announced that they are expanding their services to more cities in India. Now, the company has released a teaser which says that 'Desh Ka Smartphone is coming.'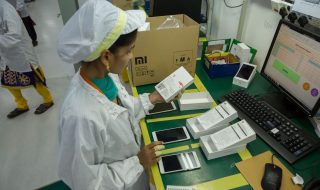 Interesting to know that the upcoming smartphone is under the Redmi series. So assuming the rumors to be true, the Redmi Note 5 is coming soon to India. There is an unignorable possibility for a budget level smartphone model too. So we have to wait fingers crossed for the official announcement from the brand. The official launch event has been scheduled for 30th Novemeber.
Recently, Xiaomi announced their third manufacturing unit in the country. So these upcoming models will be completely manufactured in India. With the launch is just a week away, we don't have to wait much longer for the details about this device. At the time, we are not sure whether they are planning to launch the Redmi Note 5 or any other models.