Many top-leading smartphone companies have been rumoured to make an innovative breakthrough movement with a fingerprint scanner mounted under the display. Ever since the Apple's iPhone X renders started came out, the device was expected to launch with an in-screen fingerprint scanner, unfortunately, it didn't. Later Samsung and Vivo were the ones who made the stories interesting with some baseless rumours. However, Vivo, last year, had teased a video with a "UnderDisplay" fingerprint scanner which is apparently innovative and could save some space for the fingerprint scanner on smartphone body. Now, it seems like Vivo is the only brand moving aggressively towards the in-screen biometric scanner technology. A new motion teaser from Vivo hints to a new smartphone with fingerprint scanner mounted under the display.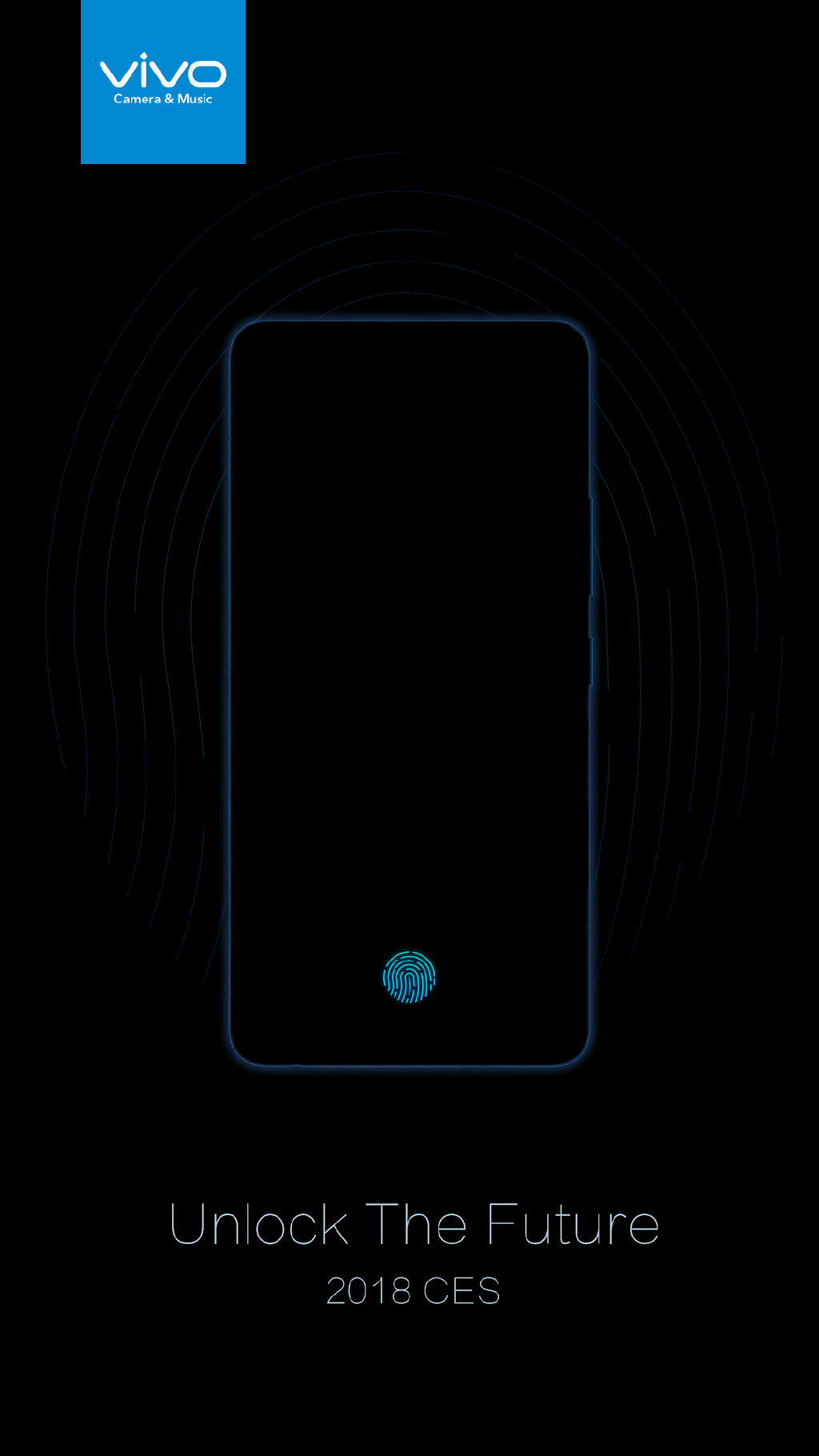 The teaser image quotes "UNLOCK THE FUTURE", as they did in the late concept videos. Just below that, it is clearly written CES 2018, ie., we will be seeing an amazing device at this CES. USually, Las Vegas Consumer Electronic Shows do not satisfy the dreams of a hardcore gadget aficionado. But it seems like this year's CES would be rather interesting. By launching the next smartphone in CES, Vivo becomes the first brand ever to launch a consumer smartphone with fingerprint scanner beneath the display panel.
Coming to the technical side, the Vivo Underisplay technology will be using the tec chips from either Qualcomm or Synaptics. But, as the Synaptics have already crossed the limitations faced during in-screen fingerprint scanner implementation, the company is more likely to go with Synaptic's Ultrasonic advanced sensors. Meanwhile, a couple of days ago, an upcoming DOOGEE smartphone was leaked which was said to become the first device to achieve the technology. But now, Vivo is there at CES with the groundbreaking technology.
Stay tuned for more interesting news!