As a new year thanksgiving offering, the online retailers from China have reduced the price tag of the Samsung Galaxy S8 and S8+ for a limited period of time. The first price slash offer has been announced by the Chinese online retailer Jingdong (aka JD), offering the reduced price for all models of Samsung Galaxy S8 and S8+.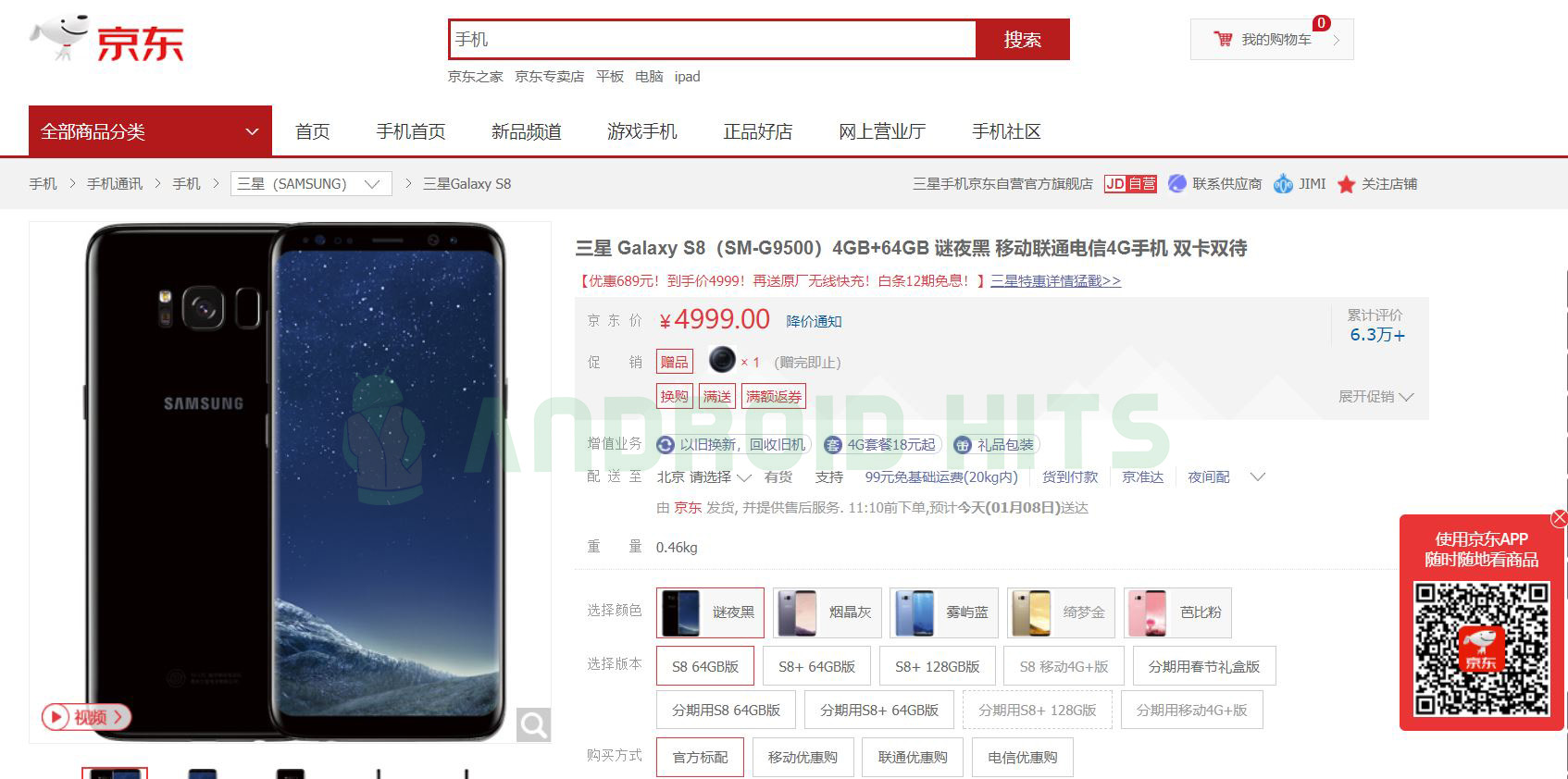 The Samsung Galaxy S8 64GB (SM-G9500) variant is usually been sold at CNY 5688 in China, but for now, it is available at 4999 Chinese Yuan. Coming to the Galaxy S8+ price tag, the 64GB version (SM-G9550) gets CNY 689 off from the original selling price listing, available to purchase at just CNY 5499. The 128GB variant (SM-G9550) of the Samsung Galaxy S8+ has also gotten the same amount of discount, converted the price from CNY 6988 to the reduced price value of CNY 6299. As per the details provided on the website, the price slash is based on the Samsung Chinese current pricing listing, and will possibly reflect all over China with every retailer.
Along with the pricing offers to the Samsung Galaxy S8 and S8+, the e-commerce website also gives away a Samsung Wireless charging pod for free, and free-fast delivery for all buyers. You can avail the devices in all colours except Burgundy Red, available in Black, Grey, Blue, God and Rose.