Samsung has launched its rugged version of the flagship device, Galaxy S8 Active in the USA last month. The Samsung Galaxy S8 Active is one of e toughest Galaxy smartphone ever made so far. In the country, every single unit of the device has been sold out by the AT&T Carrier Aggregator. However, the Galaxy S8 Active would not be an AT&T Exclusive forever this year, as we have reported. Now, a news outbreak hints to another carrier support for the device, by T-Mobile in the States.
According to the reports, the Samsung Galaxy S8 Active will have a second variant with model number SM-G892T, apart from the AT&T's SM-G892A device. Every single hardware details and specifications will be as same as the current version, and nothing will be changed except the carrier logo on the rear.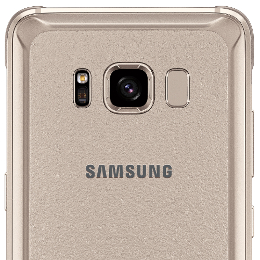 Samsung Galaxy S8 Active was launched in the USA in early-August this year, with an extremely rugged body panel made out of military grade metal. The device has a 5.8-inch normal QHD+ display, despite the S8's Infinity Edge display. The smartphone is powered by Qualcomm SNapdragon 835 SoC, paired with 4GB of RAM. The device has a bigger battery of 4,000mAh under the case. The rugged design can withstand against the water, splash, dust, and extreme drops from 5 feet or below.
AT&T labeled devices are currently being sold at $849.99 in the country, whereas the T-Mobile variant expected to be sold out with a lesser price tag, nearly around &800, available in Meteor Gray and Titanium Gold color options.