Samsung is preparing the next flagship smartphone in Note series, the Galaxy Note 7. As per the nomenclature pattern followed by Samsung, the next Note device should be Note 6. But a recently outed information showed up that the device will be named as the Note 7, instead of Note 6 to raise up the Note series to the same level as S series, which is currently on S7 model. The smartphone is yet to be released soon, but only a few information have been leaked since now.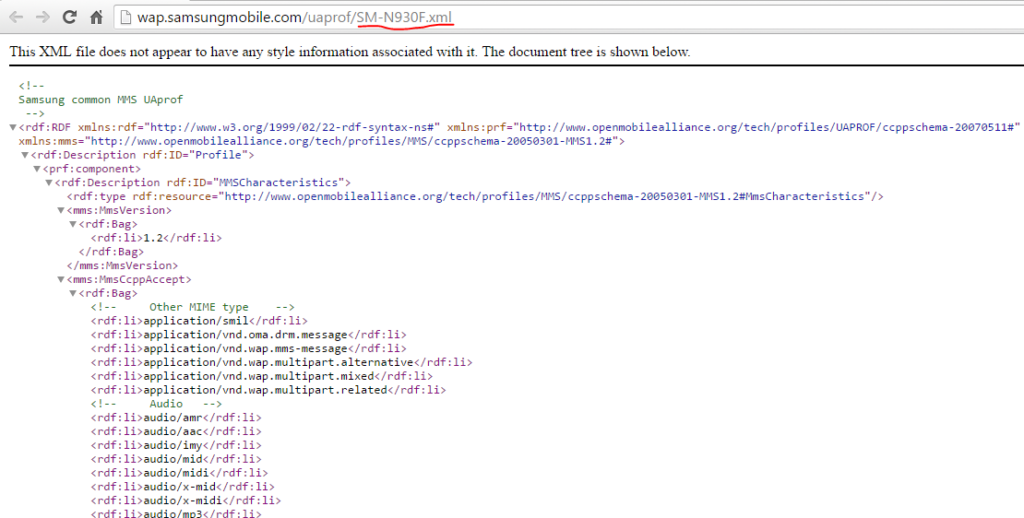 Now, an XML page on Samsung's official website shows up the next Galaxy Note 7's model number, as the file name. The UA Profile page is named as the device's model number : SM-N930F, with the extension xml (SM-N903F.xml). There were no official confirmations about the next generation Note device from the side of manufacturer. But we can assume that it could be Note 6/Note 7 as compared to the previous devices's model numbers, as the Note 4 carries SM-N910 and Note 5 with SM-N920.
The rendered images and some specification details of Galaxy Note 6/Note 7 have been leaked a couple of weeks ago, which shows up that the device would have an Edge variant with dual curved edge firstly on Note series. Wait for an official confirmation.