Samsung has reportedly started developing the world's first smartphone with a completely flexible smartphone, with a foldable display. The smartphone was said to carry the name Galaxy X, with the groundbreaking technology embedded. Analysts have deliberated the Samsung's move that how they would implement the cutting-edge technology seamlessly. And, now it seems like Samsung has got the real solution for the task, and it is being patented. A new patent application on World Intelligence Patent Organization website shows that the Samsung has already developed an excellent methodology.
The patent images show the complete working method of the flexible display and the folding hinge of the supposed smartphone. The flexible display will be made of OLED, mostly, instead of the Samsung's sAMOLED Panel.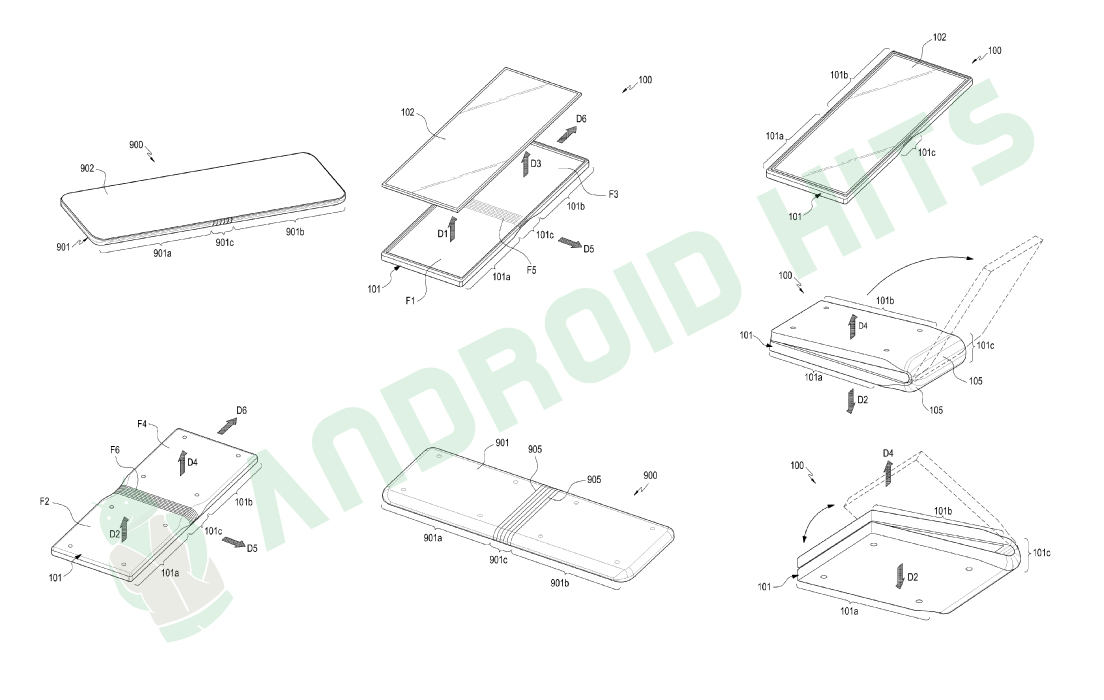 From the patent sketches, the smartphone device has an aspect ratio looking much taller than a typical smartphone design. The hinge is located at the middle, which folds the entire smartphone outwards. The flexible smartphone display is placed on the top, which would get stretched outwards while folding. The folding technology, at a glance, looks similar to the Microsoft's Surface Book hinge, named Dynamic Fulcrum Hinge. The mechanical components within the hinge provide a smooth flexibility, with a lock on both the stretched and folded state. Unlike we have expected, the folded state of the smartphone would not be as flat as normal form-factor instead, only the top and bottom edges meet. So there will be free space, which would make the smartphone a little thicker than usual.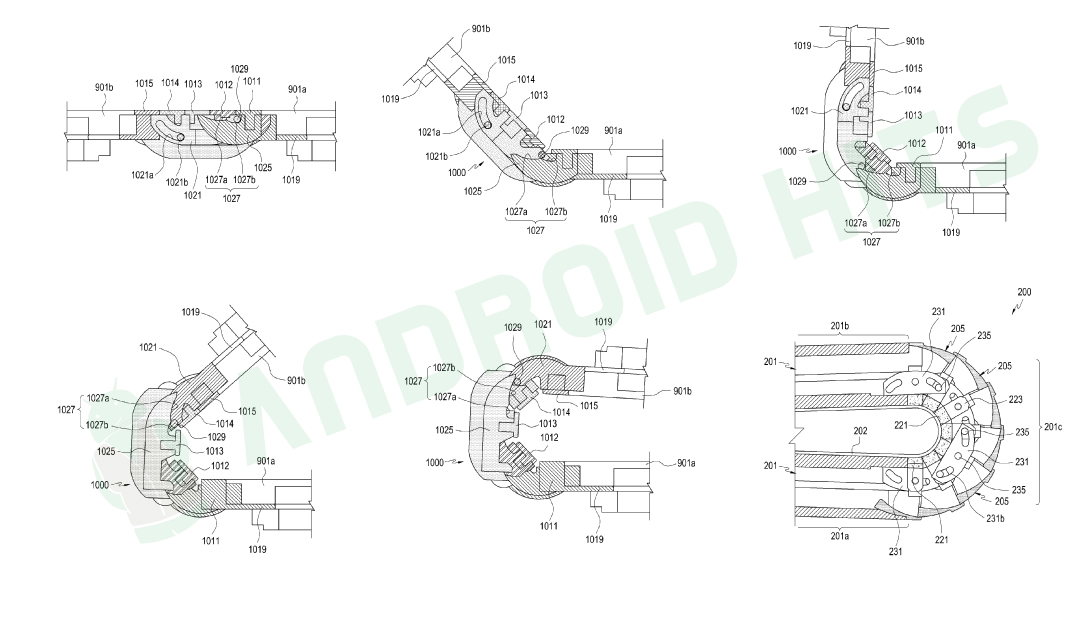 Apart from the Samsung, many companies including Lenovo, Sony, ZTE are attempting to build smartphones with folding form-factor (not clamshell). Lenovo had showcased a working prototype of foldable smartphones and tablets back in Berlin IFA  Conference.
As the Samsung has already begun the pre-production steps for the flexible displays, the Samsung Galaxy X is expected to see the light by the end of this year or early-2019.