Samsung seems to have officially unveiled the company's newest addition to the Gaer series with a fitness tracker Gear Fit2 Pro. The device is the successor version of Gear Fit2 band launched back in 2014. As the Korean giant is getting ready to unveil its forthcoming flagship phablet Galaxy Note 8 within several hours, the launch of the Gear Fit2 pro seems to has been done so quietly.
The er Fit2 Pro has been listed officially on the websites of Samsung Spain and Malaysia. While recapping, we could see several earlier leaks and news about the device. Now, the band seems official with almost same design as the predecessor. The device has some improved functions, compatibility supports, and new sensors. It is water resistant so that Aqua Athletes could use it under a maximum pressure of 5 Atmospheres. The device has in-built Bluetooth as usual, a Heartrate monitor sensor, Pedometer, and a built-in GPS.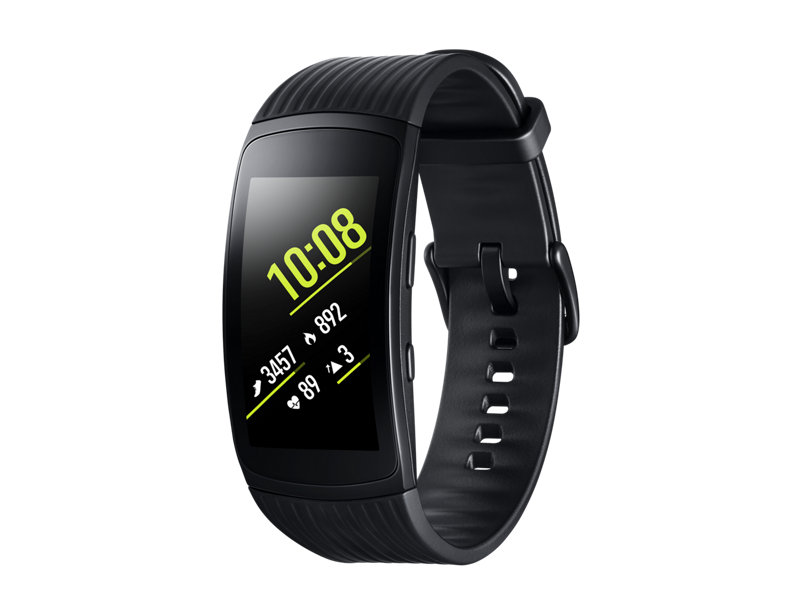 While swimming,  the Speedo app developed for Gear Fit2 Pro tracks the fitness and will log it for later references. In additon with the new app, some in-built functions also help better track record logging. The UA RECORD options monitor the sleeping and other activities, MapMyRun to see the route run, MyFitnessPal to achieve health goals smartly and Endomondo – a global fitness community. Despite the Spain and Malaysia, the device is expected to launch on a world market soon with a price tag almost near to USD 199.