One of the biggest Gaming Hardware manufacturers Razer was said to be entering the smartphone industry with their own Gaming smartphones. As apart of this, the company had acquired the Kickstarter-raised, cloud-based smartphone manufacturing company Nextbit several months ago. As the Nextbit smartphones were launched with "Cloud-first Design-first" criteria, the Razer smartphones were too anticipated to carry some mind-blowing design experience. Now, the official specs of the Razer smartphone have been just leaked, which has the Nextbit design signature at a glance.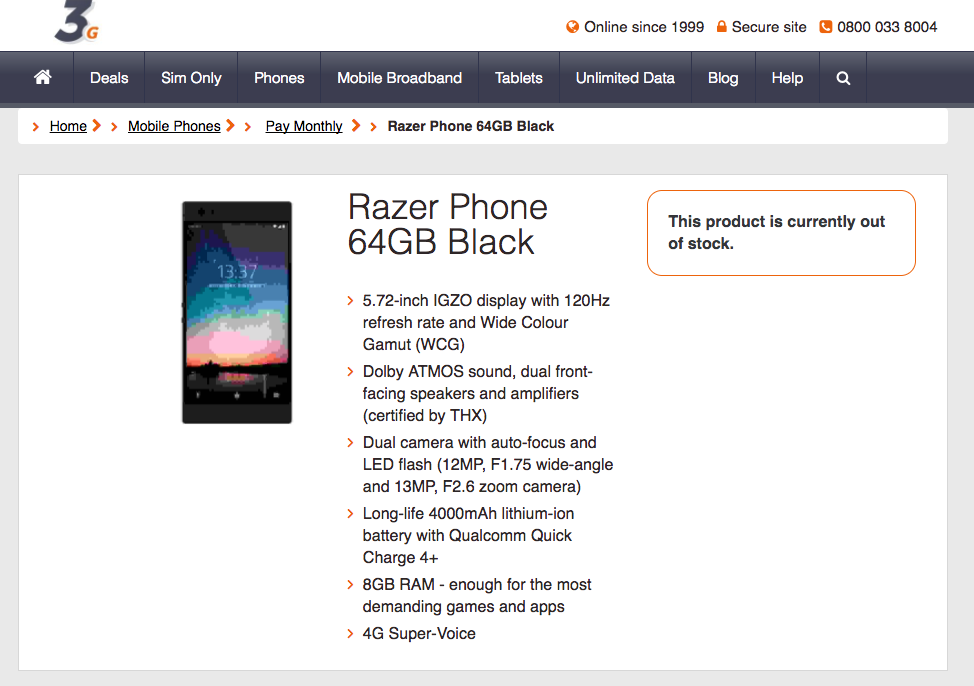 A month ago, we've reported a leak of the smartphone's design. It revealed the back panel of the Razer smartphone. Now we have some solid leaks about the specifications and features of this ultimate gaming smartphone. According to the specifications leaked by the Mashable, the smartphone comes with an 8GB of RAM, which is more than enough for most of the games and apps. It features a 4,00mAh battery with Qualcomm Quick Charge 4+.
It comes with a 5.72-inch IGZO Display with 120Hz refresh rate, which is a plus point as the smartphone is a gaming-focused one. It features Dolby Atmos as well. Overall, the smartphone is well equipped for gamers. Like the Pixel 2, the Razer phone will have dual front-facing speakers. At the moment, we don't have any information about the chipset of the smartphone. Hopefully, the gaming brand is planning to launch it by the January.