South Korean manufacturer LG seems to be too busy with patenting several smartphone designs and manufacturing technology these days. A couple of days ago, we reported about company's patent information which depicted a foldable smartphone with flexible OLED display, and even a detachable body. Now, another patent information has just found. This time, LG has a clamshell smartphone under the sleeves.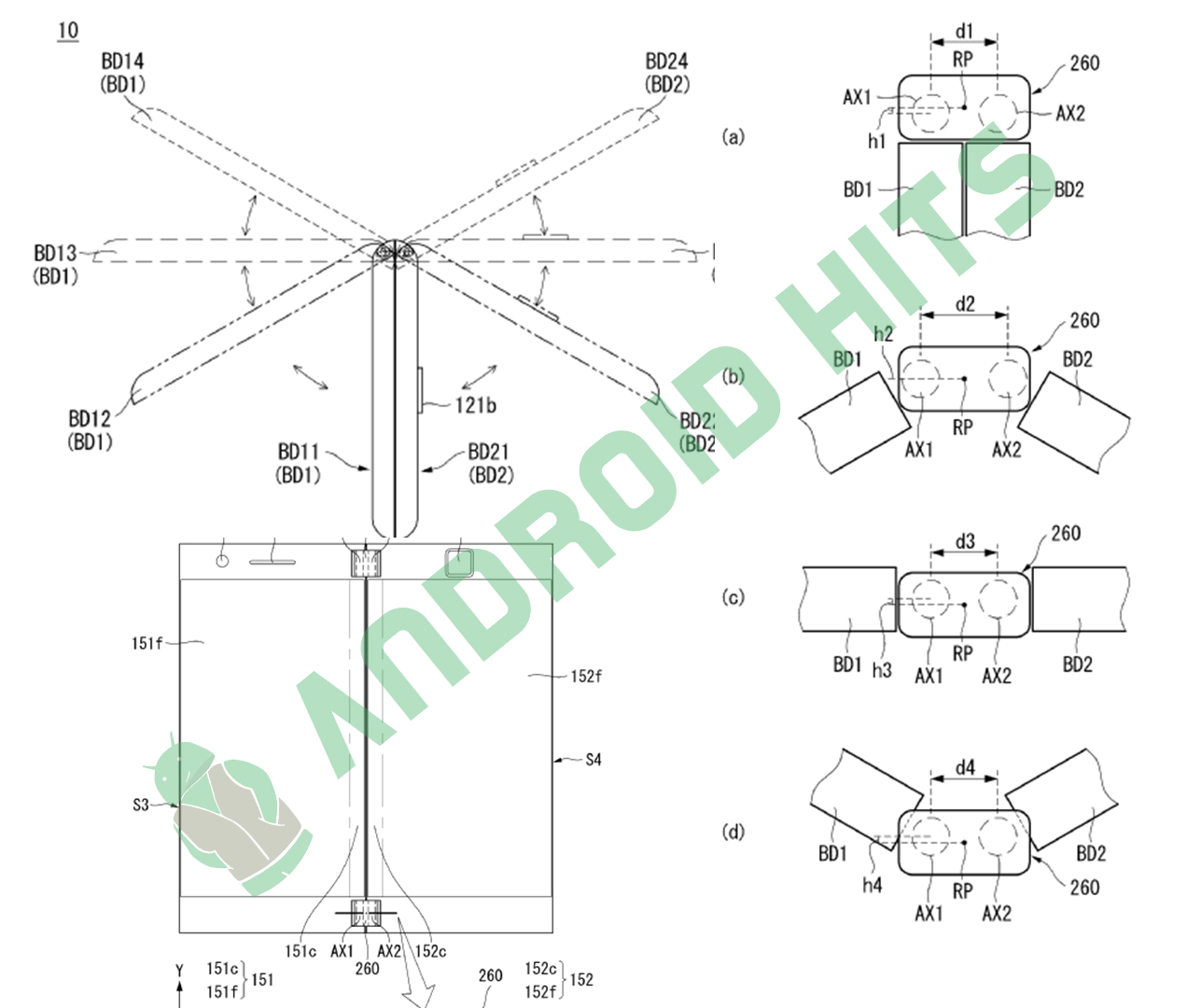 From the patent information, the smartphone design which just got patented by the LG has dual-screen, which can be flip-able. The smartphone has a clamshell form-factor, but not like the usual flip phone. The dual screens are mounted side-by-side, joined with a unique hinge. However, LG is not going to be the first manufacturer to implement the side-by-side clamshell design. Chinese company ZTE had their Axon M with almost the same design last year.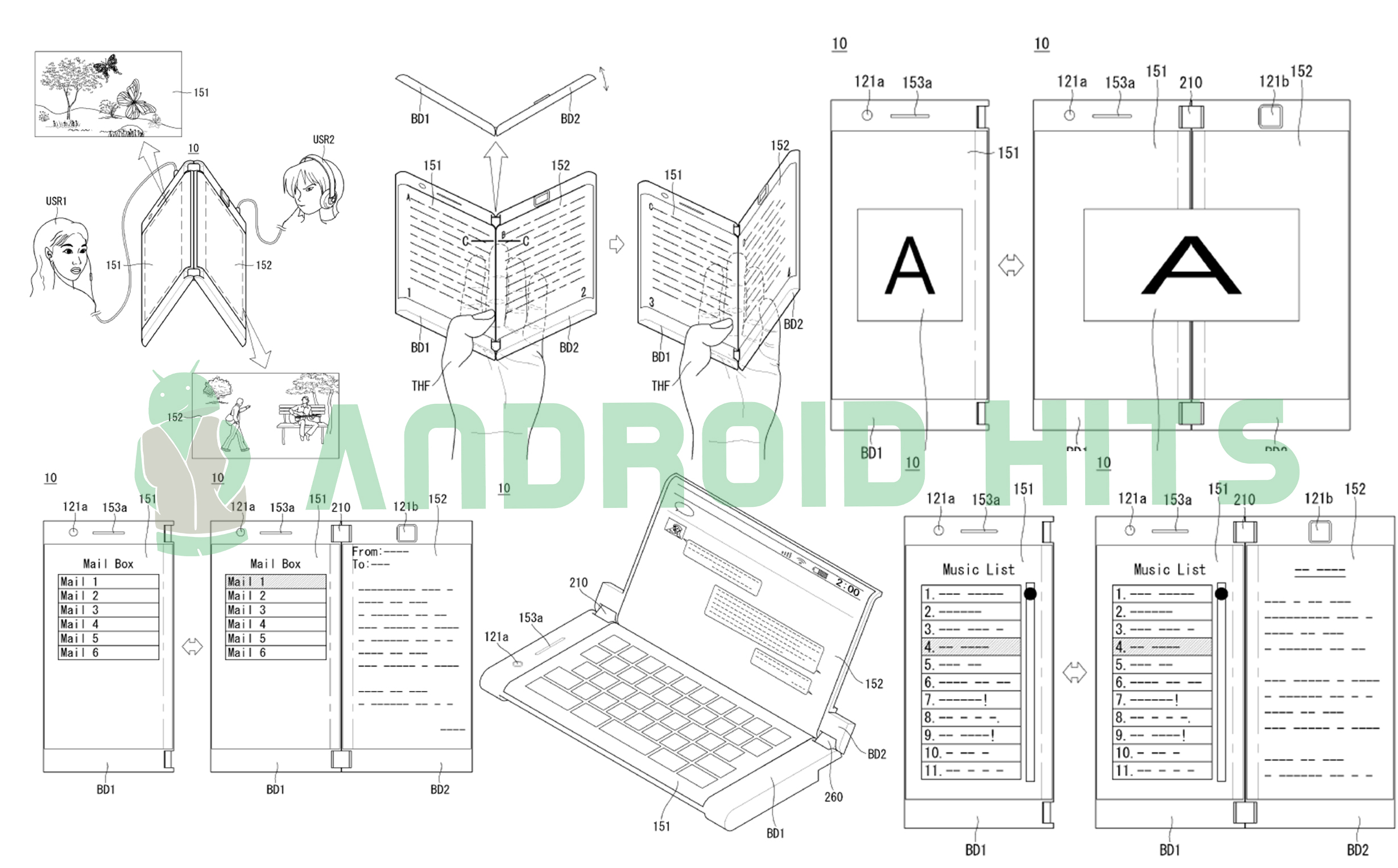 Unlike other flip-able smartphones, LG's smartphones have the complete foldability towards outside. That means, while in the folded state, the smartphone will have displays on both front and the rear. When the smartphone is flipped back to the normal position, the users can use both the displays at once. Both the screens would be made of the OLED panel, having curved edges on both sides, like Samsung's infinity display. Also, there will be an always on displays on the edges only. The curved edges on the displays help in folding the smartphone up to 270-degrees, using the special hinge looks. Apart from using it as a single device, it can also act as two smartphones simultaneously. Secondary one can be an extended view of the first display, or an entirely new display, which makes real-time multitasking possible. It seems separate headphone jack and battery are provided for both parts, which lets two users do two things at a time (e.g. Watch Movies, etc.).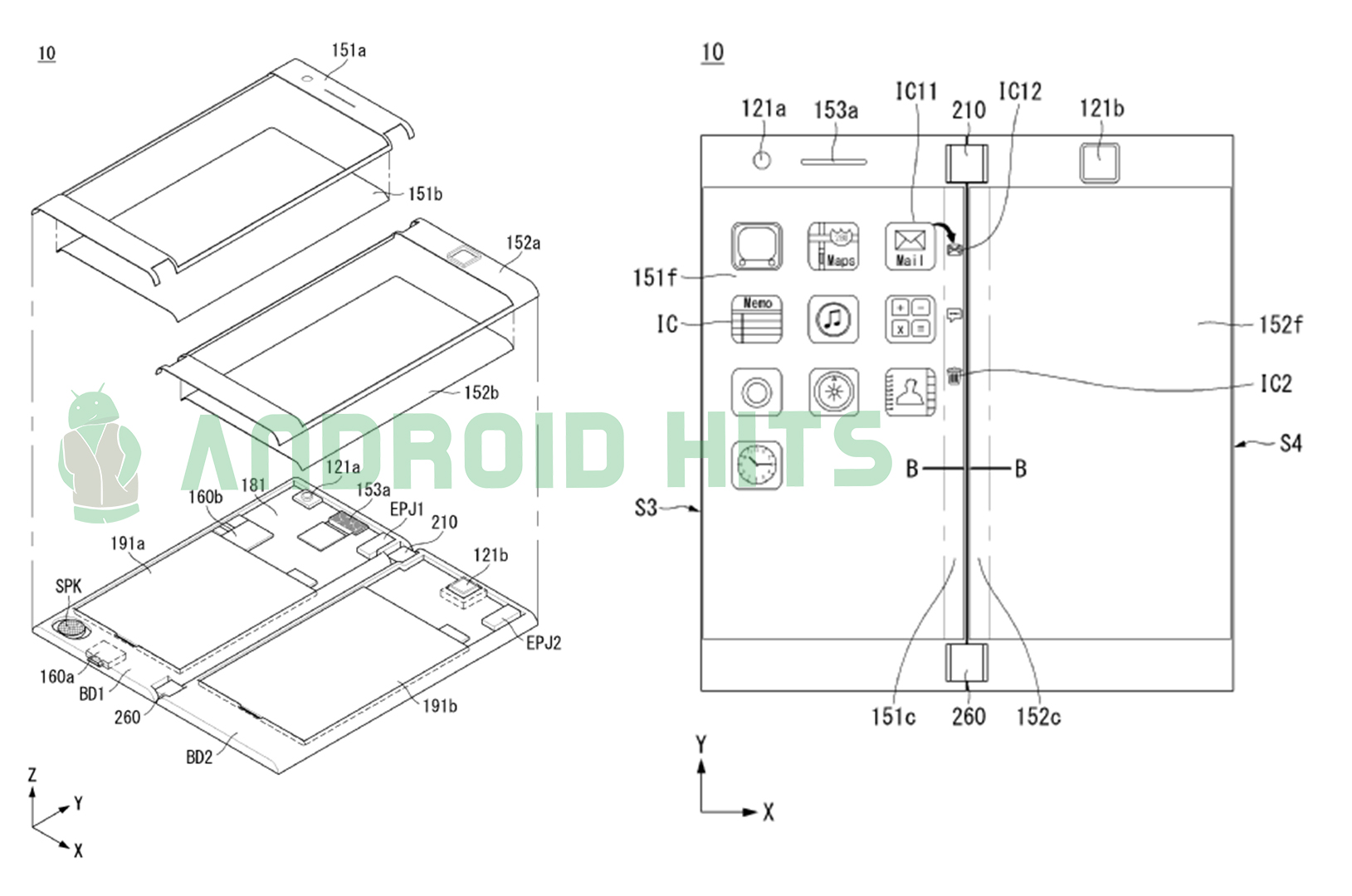 Also, one app can be run on the first screen, while the secondary one can run another app. It also helps in comfortable typing, that you can use any of the display as a full-screen keyboard. The document also hints to an in-screen fingerprint scanner, mounted under the primary screen.
We have to wait just to find if the company is up to implementing all their patented technologies on their forthcoming smartphones, or are these just a contrivance to stand in their competitors' path. Anyways, as the Samsung has already planned to release foldable/flip smartphones by next year, we could expect a sweeping move from LG too.