In spite of touching the next level of innovative technology in the smartphone market, many manufacturers are on the run to develop as much tech as they could. Many of the recent research results and the patent documents show us many forthcoming smartphone features that we will be witnessing the forthcoming years. One of the most notable inventions among them was the Samsung's flexible smartphone which will be made all possible with their own Flexible display, as also being one of the biggest manufacturers for the display panels. Now, another Korean Manufacturer LG has spotted to have submitted a patent application depicting the application of the same flexible mechanism in their smartphones.
Alongside the Samsung, the LG also has the best part of the share in the LCD manufacturing market and still distributes the LCD and OLED panels for many other OEMs. Company's latest aggressive research the display panel technology has made them attain a completely flexible-OLED panel development, which they have already used in the semi-flexible Wallpaper TV. Now, it comes to the smartphones and yeah, the flexible or detachable smartphones are going to be real, says the latest patent application found.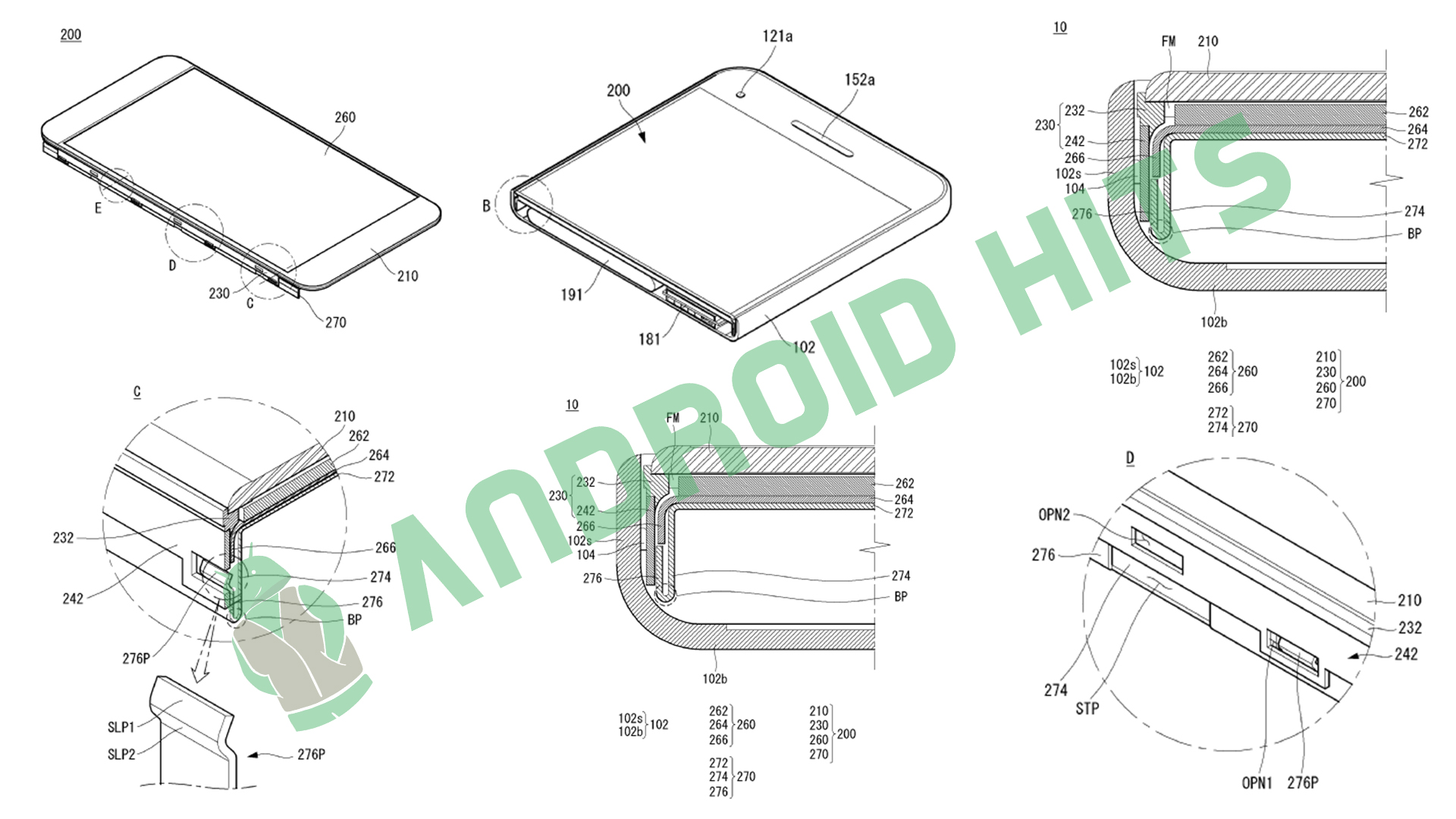 The smartphone design shown in the patent document shows the smartphone terminal with a detachable body, from the middle. The details also say that the device can be used as a handheld device in a normal mode, and also it can be a car-mounted device with all the necessary smartphone feature available including Front and Rear cameras, Speaker and even the battery. The battery pack for the upper terminal is explicitly mentioned, and it made us think of it as a detachable modular smartphone. If this is right, this is not the first time the company is laying their hands on the modularity among smartphones. LG introduced the modularity in LG G5 back in 2016, which unfortunately became an indecorum in the company's flagship lineup. Let's wish for a better execution next time.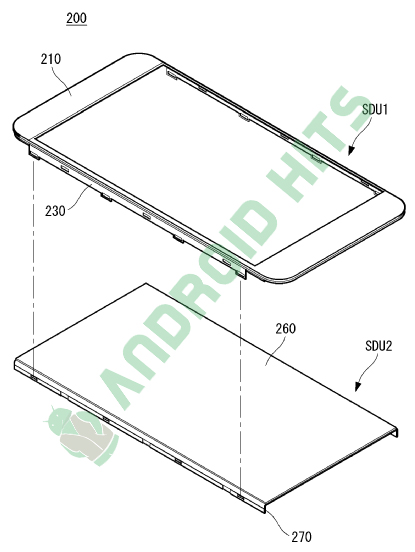 Coming to the flexibility matter mentioned, the smartphone clearly has a flexible OLED panel as the primary display. Also, the PCBs (Printed Circuit Board) associated with the display panel too are flexible (aka FPCB- Flexible PCB). Another reason to assume the smartphone will be a flexible one is that the elasticity of the side frame of the smartphone. Due to the elasticity, the smartphone frames can bend to the back old position and shape while straightening. Samsung is also reportedly working on a similar flexible phablet device named Galaxy X, expected to release on early-2019.
Even though the document does not clearly mention whether the smartphone design will specifically feature flexible or detachable characteristics, it is sure that the company has something serious under the sleeves. ~