Microsoft on Thursday announced the launch of a new app for the mobile users. Microsoft News app is here for the iOS and Android users. If you don't remember, Google also launched Google News app last month, now Microsoft is following them. It's really great to see such a good competition between the tech giants. However, the new Microsoft News app is a rebranded version of their famous MSN news. The app is powered by the same engine as MSN.com, and includes content from many premium publishers and brands.
Microsoft News works in partnership with hundreds of publishers in dozens of countries globally. Select from editions in more 20 countries, carrying content from 3,000 top brands. "Microsoft News makes it easy to for you to keep informed, to intuitively move from story to story, and from section to section. Our clean design lets you read articles without clutter, with useful features like a dark mode for nighttime reading. Add our widget to your home screen for easy access to breaking news. The app is free to download and use with no limits on how many articles or videos you can view." – the official description reads.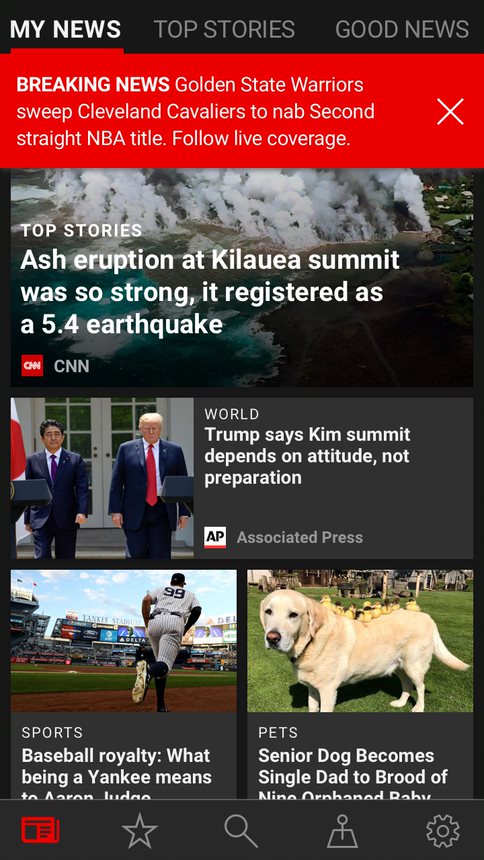 An excerpt from the official announcement: "Microsoft News represents the ways we keep people informed across the web, phone and PC, using our long-tested approach of curating news via publishing partnerships, human editors, and AI. We work with more than a thousand premium publishers and more than 3,000 brands in all major global markets – like USA Today, The New York Times, FOX News, The Washington Post, The Guardian, Le Monde, Die Welt, El País, BBC News, Kyodo News, and many more – to aggregate the best news, videos, photos and other content and deliver it, for free, to people all over the world."
The app is 32MB in size on Google Play and 54.2MB in size on the App Store. The rebranded Microsoft News app has lost the MSN branding and it is now onwards Microsoft News, but the website still remains MSN.com. Microsoft News also powers news on Microsoft Edge, the News app in Windows 10, Skype, Xbox and Outlook.com.
[appbox googleplay com.microsoft.amp.apps.bingnews]