LG has started sending out the save-the-date invites for August 31 in Berlin, which intends the company is going to reveal their next high-end device soon. The invitation includes an image of a smartphone with "V" wallpaper which apparently hints it is about launching the next V-series device.
While every other day, there are so many leaks on the V30 is popping out, it's noticeable that LG Electronics is likely to announce this next v-series device around one year after the V20's launch. The both predecessors in the line-up have come out with higher-end features and higher prices, we can expect the LG V30 will also be same.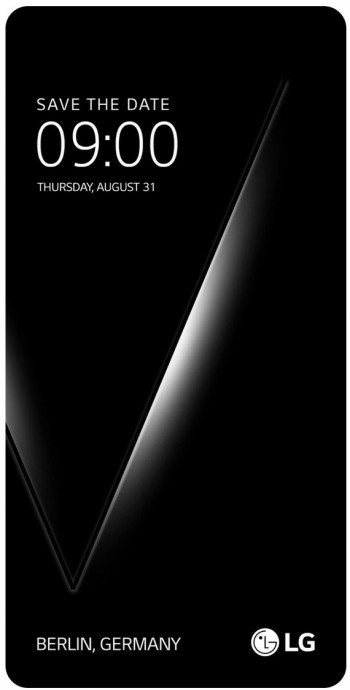 There are also leaks and reports suggest that the V30 may lose their usual secondary display feature and may include Samsung S8 like curved edge-to-edge screen. It is also more likely to come with Snapdragon 835 SOC coupled with 4GB of RAM, Dual Rear Camera setup, LG G6 like display, and wireless charging.
Alongside, it is not officially announced that they are to announce the LG V30 at the IFA 2017. So according to leaked specs and features, what do you think about the device? Share your thoughts in the comment section below.