We have been talking about a rumor which said that LG would no more launch their key flagship devices in G-series. Instead, they were told to be planning about a new series of smartphones, as the successor to the current LG G-series devices. But now, it is almost got confirmed that the Korean manufacturer LG is naming the upcoming smartphone as LG G7, no change to the G-lineup naming pattern.
The information has been published on the LG official website, talking about the Quick Charge support for their devices. As per the website details, the LG G7 will be featuring quick charge 4.0 onboard, which is currently available with Qualcomm Snapdragon 835 and SNapdragon 845 System-on-Chipsets. This means the device can be charged fully in 20 to 30 minutes from 0%, which is the fastest fast charging technology by Qualcomm. We can hopefully look forward to the new flagship to arrive with the latest Snapdragon 845 under the hood, instead of old Snapdragon 835, as they did with LG G6 (Snapdragon 821) last year.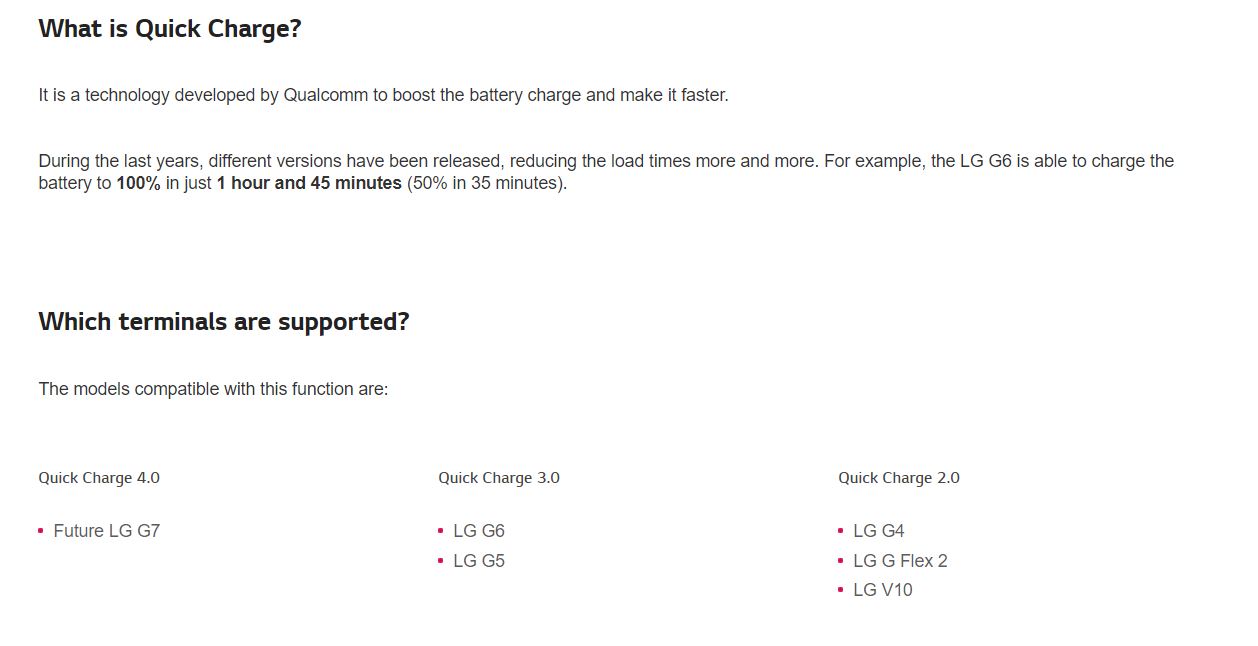 As it is now confirmed that the LG has planned to move forward with the LG G-series branding itself, we can now halt the talks about a new series of devices from LG, for a while. The so-called LG G7 is also expected to showcased in MWC this year, maybe along with Samsung's Galaxy S9 flagship.
Share your thoughts, spread the words. Stay tuned!