Lenovo Vice President Liu Jun has just teased on his official Weibo account about an upcoming smartphone with a massive battery, and Artificial Intelligence powered features on board. From the features and the launch date, which is set to March 20, it seems the upcoming smartphone would be the company's Lenovo S5. The midrange smartphone would act as the follow up to the ZUK series which has been called off by the company lately. However, it is not the first time the Lenovo Group Vice President is teasing the smartphone ahead of the launch. He has shown several images and a ZUI Skin teaser before.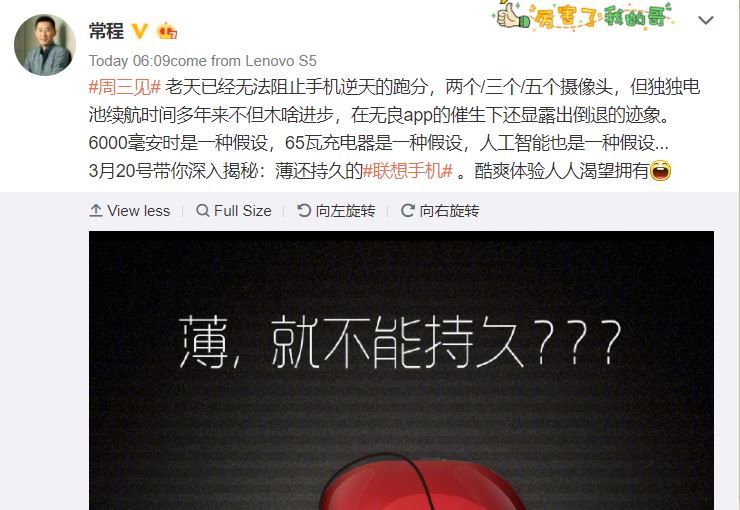 From the Liu Jun's post, the smartphone is hinted to carry 6000mAh of battery pack under the hood. Also, the smartphones will be powered with Artifical Intelligence, possibly on the soft-side. The teaser image shows a boxing glove with the alphabet "S" labelled on it, hinting at a powerful smartphone. Also, it is indicated to carry a dual-camera setup on the rear. The posted device is also an S5 device.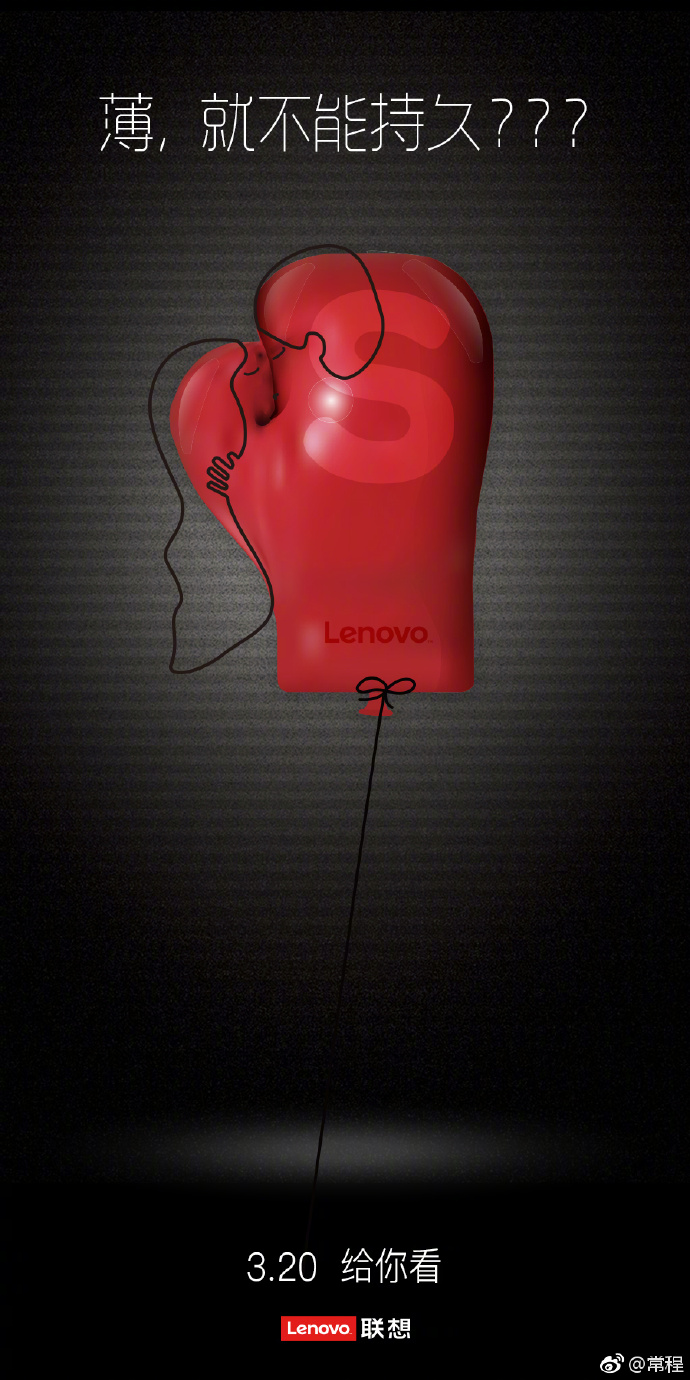 Even though the smartphone is almost near to the launch date, we have not yet tipped with any of the hardware specifications or feature of the smartphone. We will be back with more updates regarding the Lenovo's smartphone as soon as we get something to swank.