Facebook-owned Instagram on Thursday launched a new app to the marketplace. Instagram Lite app launched for Android, targetting entry-level Android smartphones. The app weighs just below 1MB whereas the original app weighs around 35MB in total. However, the launch of the app was very silent and is limited. The app is not yet available for all regions and all devices. Possibly, Facebook is testing the new app with a specific set of users.
It is great to see such a good move by the popular apps as we have seen from Facebook Lite to Google Maps Lite. These type of lite apps weigh very less and save device resources. Most majorities of the users use entry level or budget Android devices as their daily driver. In that situation, heavy apps like Facebook and Instagram consumes most of their device resources and ends up in freezing. These type of lite apps are a greater addition to the store for these limited resource users.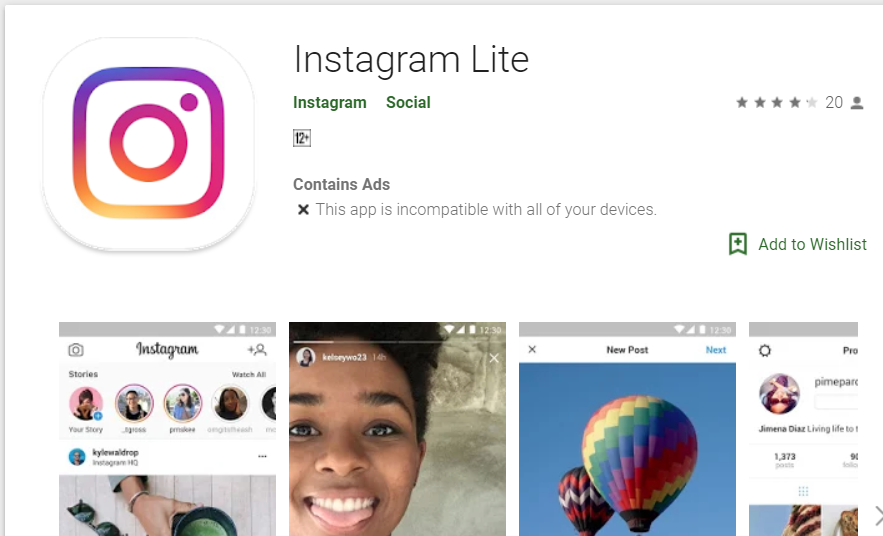 Instagram is a simple way to capture and share the world's moments. The Instagram Lite app is small, allowing you to save space on your phone and download it quickly. Follow your friends and family to see what they're up to, and discover accounts from all over the world that are sharing things you love. Join the community of over one billion people and express yourself by sharing all the moments of your day––the highlights and everything in between, too.