Social media platform owned by Facebook, Instagram has today launched their new service named IGTV. The company basically focuses on to the video pubishers who would like to post longer videos on Instagram. Currently, the Instagram app allows the maximum duration of 60-seconds for the video posts and 15 seconds for the stories. The new IGTV is expected to help users overcome the limitation.
The service already started rolling out to the users aross the globe, allowing users to post videos up to 1-hour. You can also post live videos, like Facebook. So far, the live video option was available only in Instgram Stories. You can watch videos and live streams that users post through the IGTV directly from your Instagram app. For this, tap on the IGTV icon at thetop and start watching.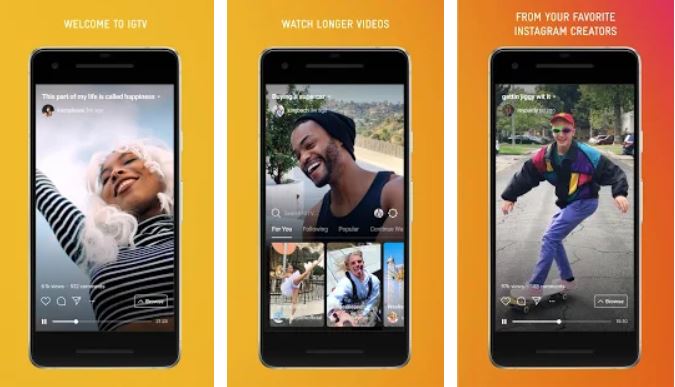 If you want to publish video posts on IGTV, you need to download and install the IGTV standalone app from Play Store. According to the Instagram CEO Kevin Systrome,
"IGTV is different in a few ways. First, it's built for how you actually use your phone, so videos are full screen and vertical. Also, unlike on Instagram, videos aren't limited to one minute. Instead, each video can be up to an hour long.
We strived to make it simple, too. Just like turning on the TV, IGTV starts playing as soon as you open the app. You don't have to search to start watching content from people you already follow on Instagram and others you might like based on your interests. You can swipe up to discover more — switch between "For You," "Following," "Popular" and "Continue Watching." You can also like, comment and send videos to friends in Direct."
You can start your own channel to publish videos in IGTV.