Huawei, trying to become the top talked about smartphone vendor tries every step that they could use to make it against their top competitors Samsung and Apple. The Chinese firm's Mate 20 series are an example of true craftsmanship. We all know that Huawei is trying by all means they could to launch the first phone with a foldable screen. As with their 7nm chipset…. They always wanted to bring the features first to the market. Now the company has confirmed that it will be launching a smartphone with 'Infinity-O' like display in December of this year itself.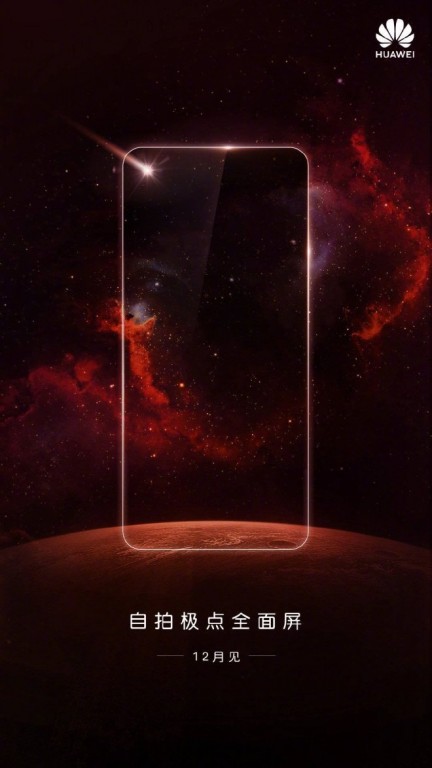 We have the confirmation from the official Weibo handle of Huawei itself, with a teaser image revealing the front side of the phone with that cut out for the camera and its basic sensors along with December. Supposedly meaning that they have everything set up for the grand unveil during the cold holidays.
Now its matter of time to define who will release the first 'Infinity-O' designed mobile to the world? Will it be the Samsung with their A8s or Huawei with their unnamed device!(probably the Nova 3s).