Huawei this week unveiled its latest flagship phablet Huawei Mate 20 and Mate 20 Pro in an event held in London. Following the global debut, the company has been prepping up to launch the smartphone in many other countries too this month. According to the official response and teaser from the company, Huawei seems to launch the Huawei Mate 20 and Mate 20 Pro flagship smartphones in India by next month only.
If we recall, we could find that the preceding smartphones from the lineup, Huawei Mate 10 and Mate 10 Pro were released on 30th November last year, after more than 40 days of the official global debut. It is not sure if the company is planning such a later date from the November to launch the Mate 20 in India, this time too. However, we expect it to happen a little bit earlier than the previous times since India has become the second largest smartphone market. Especially, the biggest playground for Chinese smartphone OEMs.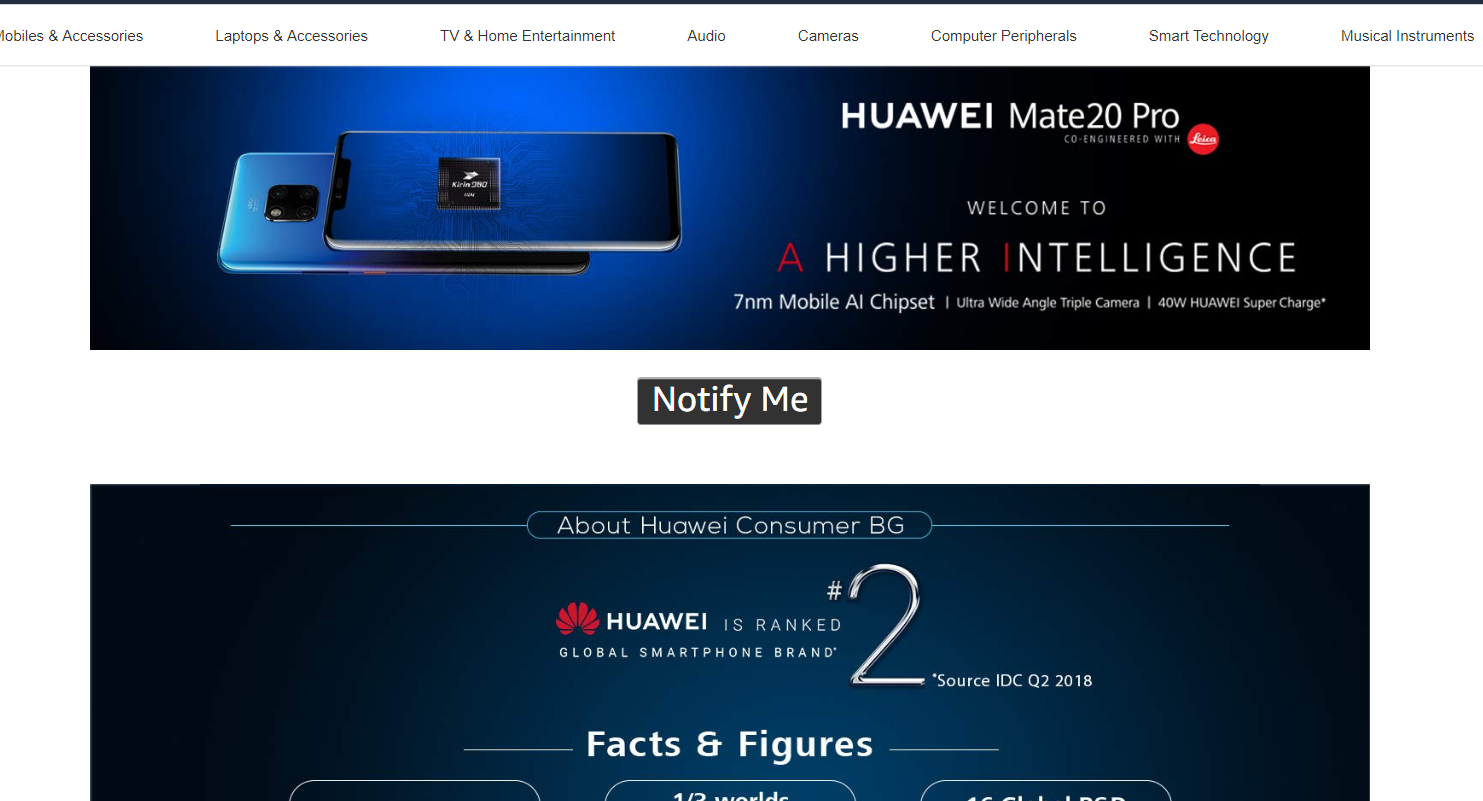 Huawei's Mate 20 series smartphones will also be Amazon Exclusive for India, and there is exact reason to say so. Amazon India website already started to show the Huawei Mate 20 Pro launch with a Notify Me button. Currently, there is no mention regarding the pricing for India. We can expect it to set nearly Rs.  89,990.
Huawei Mate 20 Pro released with a 7nmHiSilicon Kirin 980 Chipset with inbuilt AI capabilities. The memory section with 8GB RAM and 256GB internal storage also makes it a great flagship to consider among other premium smartphones. Mate 20 Pro also sports a triple camera setup at the rear, comprising a 40MP primary sensor, 20MP wide-angle one, and an 8MP telephoto lens. There is also a 24MP selfie snapper and a battery pack of 4,000mAh.