Garmin has been releasing a bunch of high-end sports watches lately, such as the Fenix 5 Plus series or the Forerunner 935 for example. These watches are specifically designed for serious athletes. But you shouldn't forget that you don't need to be a professional athlete to wear Garmin's activity trackers or smartwatches. They have different series, such as Vivisport, Vivofit and Vivosmart, for the average person as well.
Their latest addition to the Vivo series is the Garmin Vivosmart 4. It's a slim bracelet that's equipped with activity tracking functions, workout modes and also smartwatch functions. But that's not all, it's also the very first Garmin activity monitor that can measure the oxygen level in your blood. This same function has previously only been available on the Fenix 5X Plus.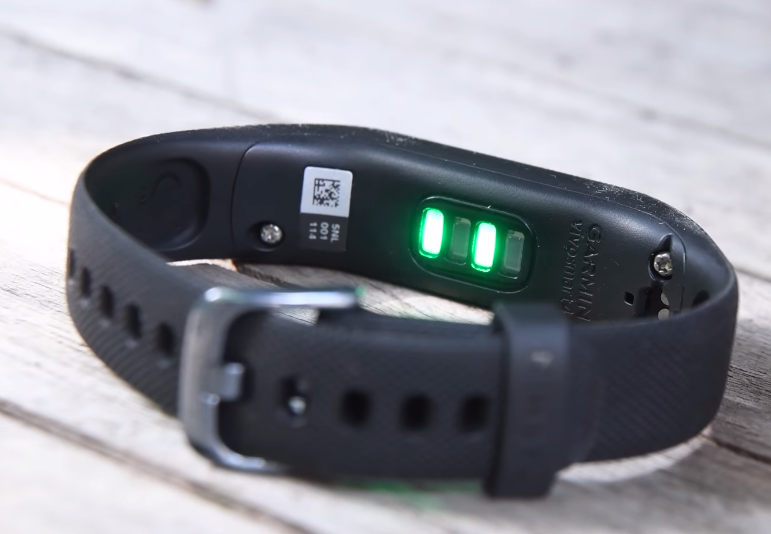 It's mostly designed for mountaineers as it's a really useful indicator when you are in different altitudes. The Vivosmart 4, on the other hand, uses it to constantly monitor it as a daily parameter. In addition to all of this, the activity tracker has also got a brand new function called the Body Battery. It basically measures your energy storage and lets you know if you are ready for a workout or not!
Design
Garmin has always been fantastic at making its products comfortable to wear. The Vivosmart 4 is no different. However, it's worth mentioning that compared to the past Vivosmart models, the new version is much thinner. You can wear it throughout the day and even keep it on while you are sleeping. The bracelet weighs only 17 grams. You can barely feel it around the wrist.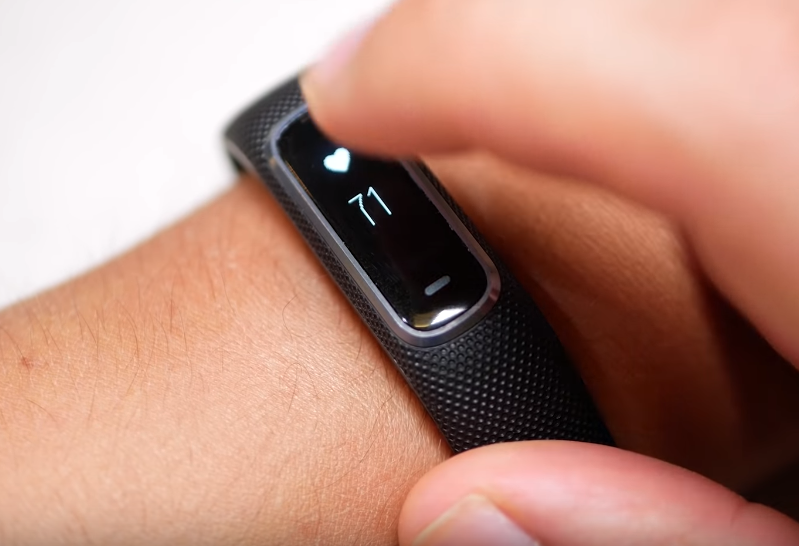 The Garmin Vivosmart 4 is available in two different sizes S/M and L. The smaller model has 4 different colours that you can choose from: blue, grey, red and black. It's important that you pick the colour that you like as you can't later change the strap. That's not an issue with the larger version as that only comes in black.
The bracelet is equipped with a small OLED touchscreen. Not only does the screen display the date and time but you can also view weather reports and different activity data. It's also incredibly easy to move through all of the settings. All you do is swipe and tap on the screen. There is also a button underneath it that you can use to go back to the first display.
Health Functions
Just like any other activity monitor, the Vivosmart 4 keeps track of all your steps, distances and burned calories. But that's not all! The Garmin Vivosmart 4 doesn't stop there, it also monitors your overall health. The new bracelet has two completely new functions: measuring the oxygen level in your blood and Body Battery.
Garmin uses SpO2 sensors to measure oxygen levels. Why is it necessary? Well in the past you would have had to go to a doctor to get it measured. And it's pretty useful if you want extra information about your stamina. It's especially useful for mountaineers. Well, the Vivosmart 4 measures it constantly. You can view all of the data any time you want and you can even create graphs.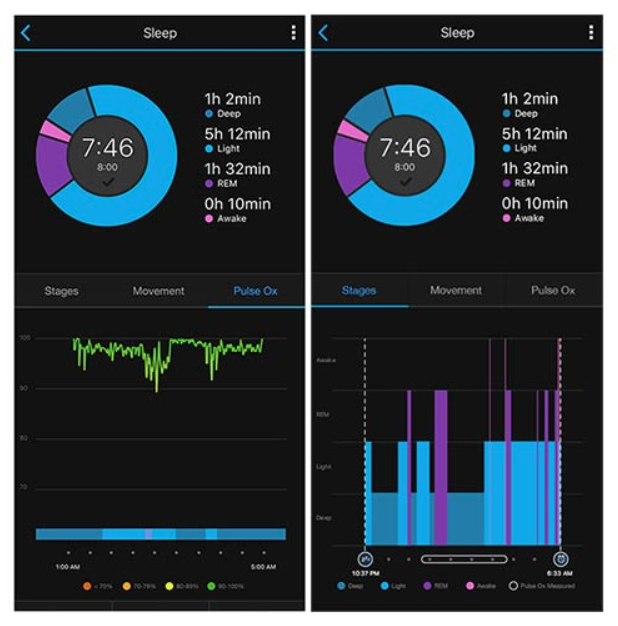 The other new function that the activity tracker has is called Body Battery. It basically measures your energy level. The feature takes into account of your stress, previous activity and hours you have slept and then calculates a percentage. This lets you check if you need more rest or you are ready for an active day. For example, at 75% your body is ready to workout but at 30% you should get ready to sleep.
Workout Functions
The Vivosmart 4 isn't meant to be a sports watch, but it still comes with a bunch of integrated workout features. It can track walking, running, weight lifting, swimming, yoga, using an elliptical machine, cardio and many other types of exercises. There is even an option called "Other".
Since the Garmin Vivosmart 4 is, first of all, an activity tracker, then it's, unfortunately, missing GPS. Which means that it's pretty inaccurate when it comes to tracking the distance. What's quite accurate is the heart rate sensor. I compared it with the Vivoactive 3 Music and got pretty much the exact same results.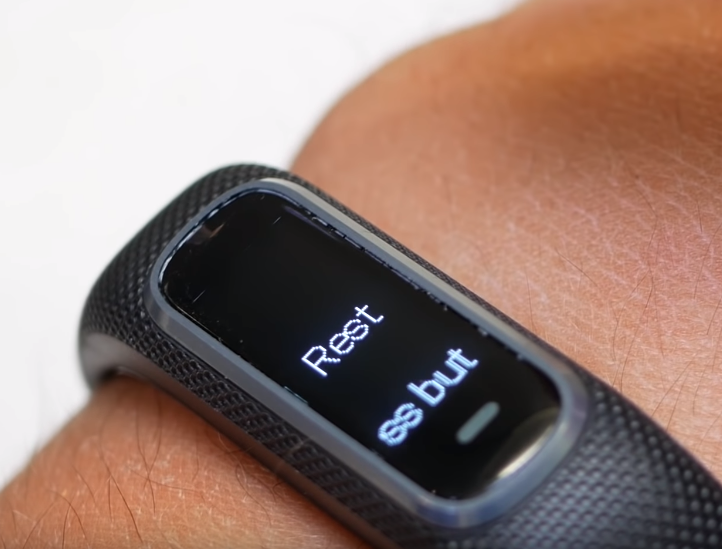 In addition, the activity tracker also measures VO2 Max. It's used to determine your stamina. Which is why it's useful for even the most serious gym rat. It has plenty of functions to measure your overall physique and wellbeing.
The activity tracker has also got some smartwatch functions. As in it can display all of the notifications that you get on your phone. And if you get a call or a text message, then it will let you know by vibrating. Unfortunately, the screen is far too small to comfortably read all of the messages. But at least it notifies you.
Garmin Connect
Garmin Connect is a piece of software that you can download on your phone or you can also visit it through a browser. It's an environment where all of your data is stored. It's the place where you can adjust all the configurations, view different graphs and just get all the information that they have about you.
Besides that, you can also friend people. This way you can compete with your friends and earn virtual medals. And if that doesn't get you motivated, then there's also a function called Garmin Insights that will force you to get active!
The program works extremely well with the Vivosmart 4. They sync up automatically and you don't need to do anything.
Conclusion
The Garmin Vivosmart 4 is the perfect example of how a simple activity tracker can be much more than just a plain step counter. Being able to measure oxygen and your energy levels, makes the Vivosmart 4 stand out from all the other models. And even though it has plenty of exercising modes, this particular bracelet is still best for people who like to stay active but don't spend hours working out.
Author Bio
Marcus Hagen is a journalism student from Columbia University. He enjoys working out and hopes to run a marathon in 2019. In his spare time, he writes reviews for a blog called Tenpire.com, where he mostly covers workout related devices.