Digitek, an Indian market leader in Photographic & Smartphone accessories, today announced the launch of fast wireless charger with the model name DPWC 10 W. The charging pad has electromagnetic fields to power up the compatible devices on contact. The 10 Watt Wireless Charger delivers a safer & more reliable wireless charging experience than standard Wireless Charging bases and the inbuilt QI technology helps you to just lay your phone on the charging pad and go. The accessory offers quick service with its ultra-rapid charging capabilities and add more convenience to the user by removing the complexity of charging cables and socket placement.
Keeping the users and demanding market in mind the brand has designed a smart charging device incorporating the features like slim body structure, light weight, travel-friendly and can complement any environment. The LED light in the device shows you that the phone is correctly aligned on the base & charging. The built Smart IC Chip detects optimum charging current for gadgets and provides the ideal power for the most robust and protected charging experience. Short-Circuit Protection & Control Heat Technology makes them human body friendly with zero radiation. The device includes Micro-USB to USB-A cable and supports iPhone 8 / 8+ / iPhone X including Samsung Galaxy S9+/ S9 / Note 8 / S8 / S8+ / S7 / S7 Edge / Note 5 / S6 / S6 Edge / Microsoft Lumia : 1520 / 1020 / 930 / 929 / 928 / 920 / Google Nexus: 4 / 5 / 6 / 7 (2013) / BlackBerry : Priv.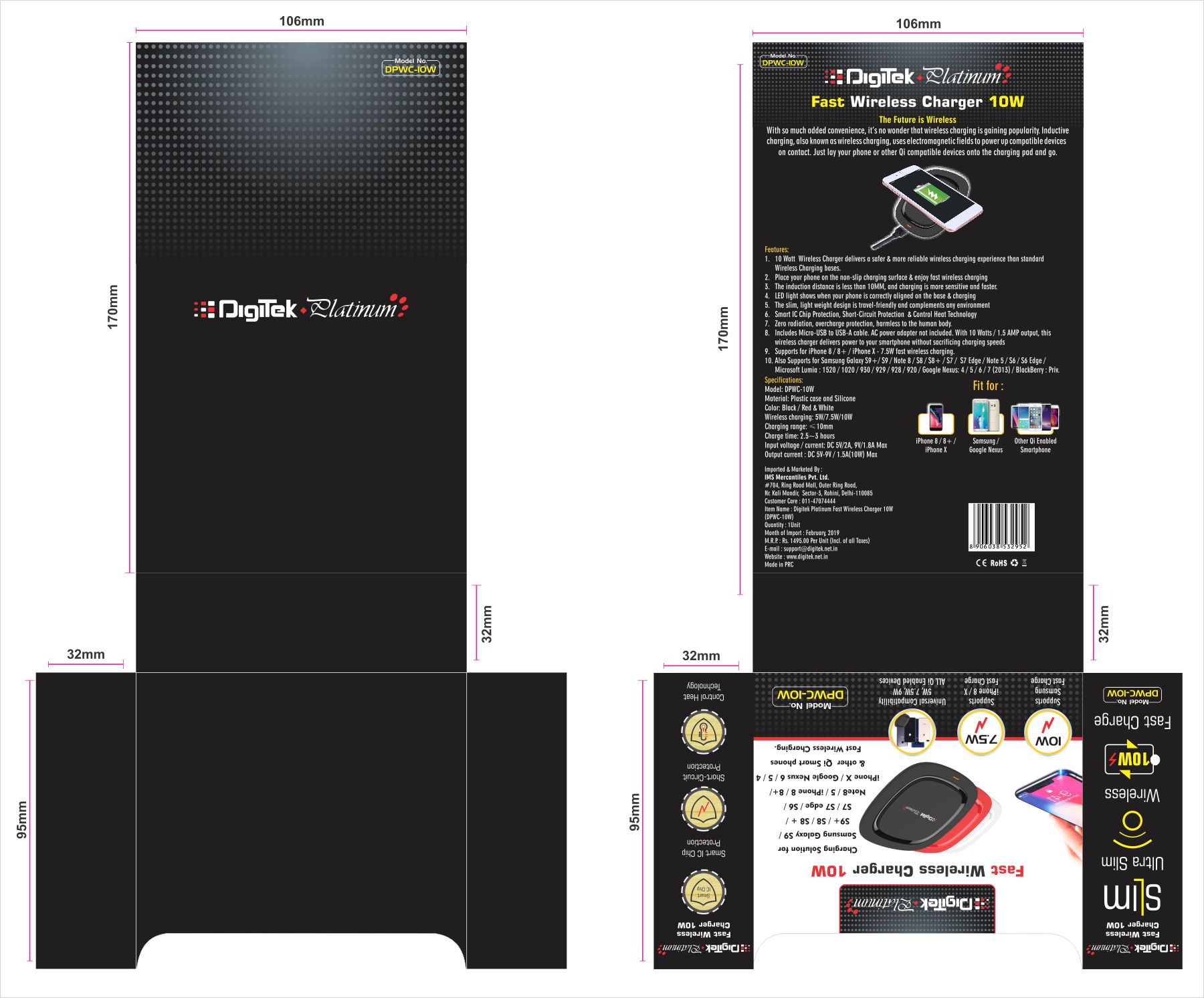 Commenting on the launch, Mr. Amit Saraf, Managing Director, IMS Mercantiles Pvt Ltd said, "Being one of the pioneers in the Photographic & Smartphone accessories we primarily focus on the users demand and their convenience, we are striving hard towards matching the technology advancements and maintaining the quality of products which are innovative in their own domain."
The device is affordably priced at an MRP of INR 1495/- and is available at Mobile Accessories Outlets and E-commerce Platforms like Amazon, Flipkart, etc.