There have been several rumors about the availability of air ticket event details in Google Play. However, the company has now confirmed the debut of Boarding passes and Tickets section in Google Play platform. Yesterday at Google I/O 2018, the company has announced the availability of this feature in the Google Play session of the event. According to the official announcement, you'll be able to quickly and easily access tickets for everything from flights to sporting events, all from the convenience of the Google Pay app.
If you don't remember, the company has already started the moves to make native integration for the air ticket alerts and reminders. We have seen such improvements in our search results. Google was collecting flight ticket details from the Gmail to show in the search results when we search for flight-related queries. Google has teamed up with Urban Airship to make it possible to add flight details and boarding pass information in the Google Play. According to the press release from Urban Airship, they are working together with Google to ensure its platform and APIs are compatible with Google Pay.
Many of the airline companies are already using the services of Urban Airship. So it makes more useful for the Google to grab flight details. However, Google has also included other airline companies who are not associated with Urban Airship. They have also partnered with other industry leaders to organize things accordingly. However, they haven't announced an exact availability date for this feature. So it is expected to roll out very soon.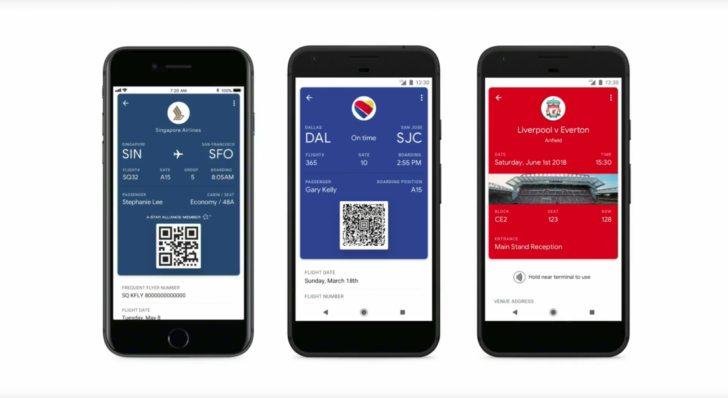 "Unlike paper tickets or emailed boarding passes, these mobile wallet tickets unlock new levels of convenience for travelers, with real-time updates (like departure time changes) sent to the lock screen and personalized one-to-one messaging within the card. Urban Airship sends real-time updates on flight details, gate changes, and other valuable information to 250 million travelers for more than a dozen airlines and major airports annually. Urban Airship's Digital Growth Platform and its enterprise-class APIs enable companies to create personalized mobile wallet tickets and boarding passes at massive scale and deliver them through any digital channel, including apps, websites, SMS, email and other emerging platforms." – Said Urban Airship in its press release.