BHIM app today introduced a good cashback scheme for their loyal users. This smart move by the team is to bring more users to their platform. Because, with the introduction of UPI in India, many of the youngesters moved to the UPI based services for their covenience. But many third party apps like PhonePe, PayTM etc. provided better service and user friendliness to the customers. So most of the users relied on those services instead of the government's BHIM app. Now they are trying to grab them back.
When we finish our first financial transaction will receive Rs. 51 cashback. There is no minimum limit for the first transaction. This means the customers can make the transaction for an as low amount as Re. 1 to avail the cashback. Along with that, for every unique transaction with a minimum value of Rs. 100 to any VPA (Virtual Payment Address)/ UPI ID, bank account, or mobile number, the BHIM app will offer a cashback worth Rs. 25. Maximum cashback, in this case, is limited to Rs. 500 per month.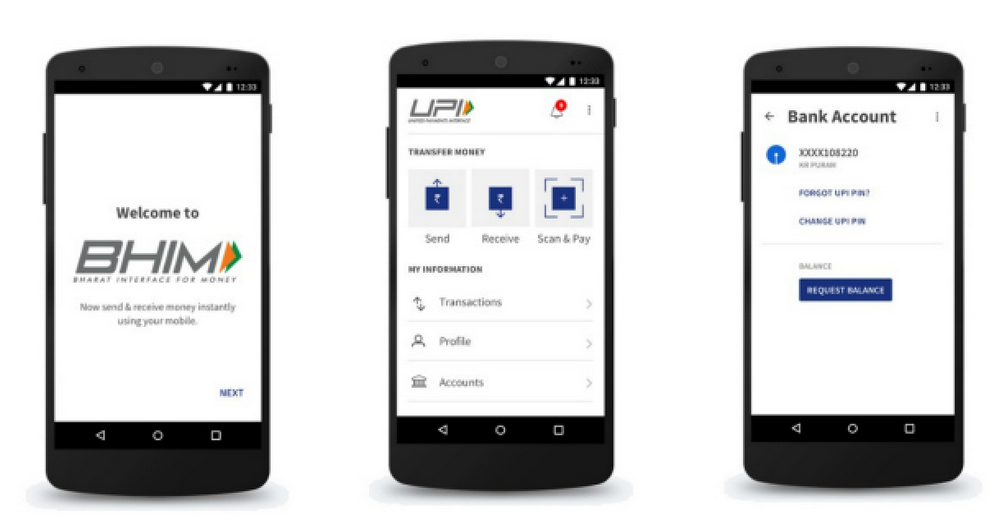 Bharat Interface for Money (BHIM) is an initiative to enable fast, secure, reliable cashless payments through your mobile phone. BHIM is interoperable with other Unified Payment Interface (UPI) applications, & bank accounts for quick money transfers online. BHIM is developed by the National Payment Corporation of India (NPCI) as a part of the Digital India initiative. BHIM is made in India and dedicated to the service of the nation.