There have been thousands of rumors about the original name of Android's upcoming official release Android P. Since Google has a deep fond towards food items when naming the various Android versions as we have seen in the previous versions. Last year, Google conducted a crowd voting session to choose the best name for an Android Nougat operating system. But looks like, this year Google has already decided the name for their next version of the Android operating system for mobile devices.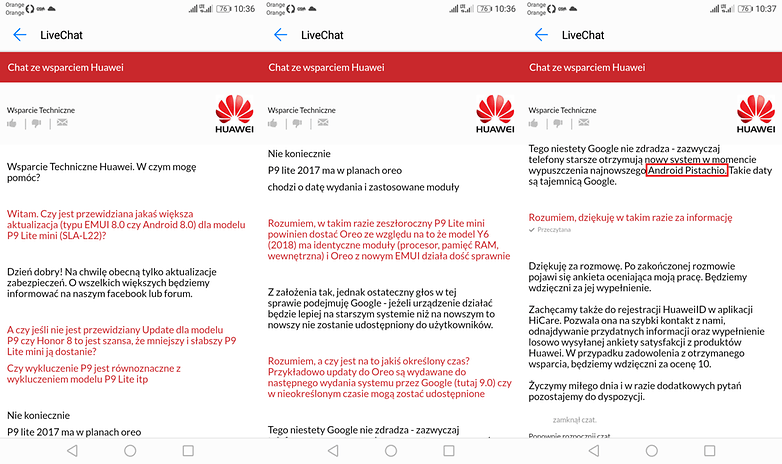 Today in a live chat with a customer, Huawei's official support assistant accidentally revealed the name for the next version of the Android operating system. The news was first published by a Polish website tabletowo, which describes how one of their readers decided to contact the Huawei customer support department to ask if Huawei P9 Lite mini (SLA-L22) will get an update to Android 8.0 Oreo and/or EMUI 8.0. The response stated that so far only security patches are planned for this model, but as the conversation turned to the Huawei P9 Lite 2017, the Huawei support rep lets slip that Android P would be called Android… Pistachio? – reports AndroidPit.
Google has followed their love towards food products in this name as well. However, unlike the previous named, this one if not related to a sweet snack, so it has some differences. Google might be hinting some specialities of this operating system version as compared to the older ones. Meanwhile, some reports suggest that Google was internally calling Android P Pistachio Ice Cream, so that appears to be the origin of this sweet name. Who knows the truth? Let's wait for a more detailed leak or an official confirmation from Google.