Twitter app for Android gets a makeover in the new update. A new update is now rolling out to the Android devices now. The new update is the second biggest upgrade in this year and it brings a major upgrade to the app's user interface. This change has first appeared on the alpha build of the app in the development program, now makes its way to the stable version of the app. However, this new update is not rolling out through Play Store, instead, it is automatically activating from the server side.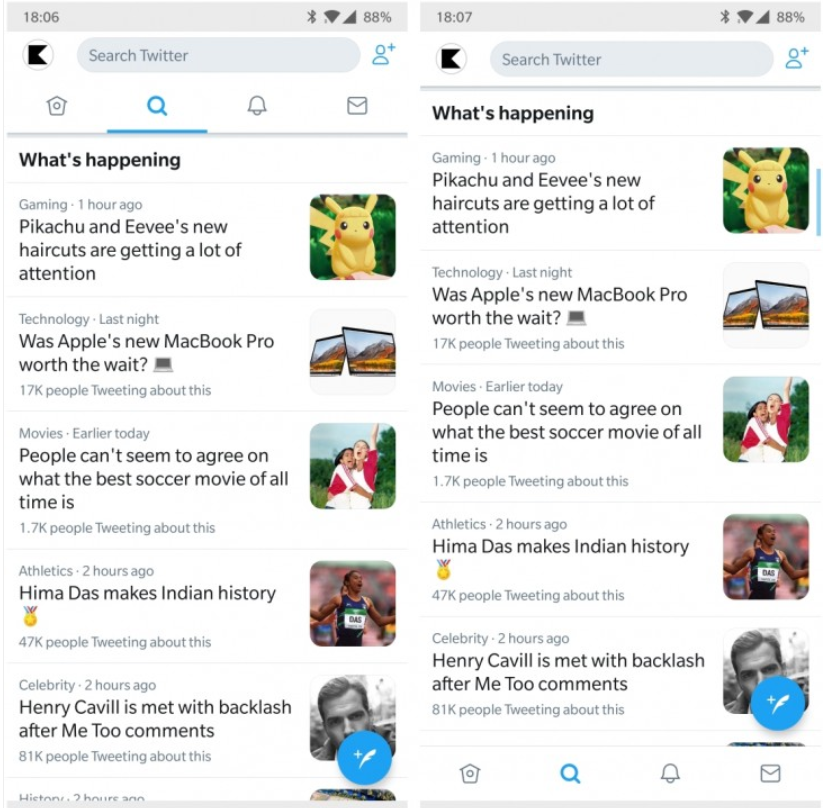 The new design comes in accordance with Google's material design language and each and every navigation elements are based on Google's material design guidelines. You can now jump from the first tab to the fourth in the Twitter app directly without having to swipe three times or stretch your thumb. The ability to swipe between tabs has also been removed as per guidelines. However, this new change is not looking very good as it takes too much space from the bottom side.
From breaking news and entertainment to sports, politics, and everyday interests, when it happens in the world, it happens on Twitter first. See all sides of the story. Join the conversation. Watch live streaming events. Twitter is what's happening in the world and what people are talking about right now.