World's largest video hosting platform YouTube is now reportedly testing the incognito mode in Android. According to the reports, the company is now testing this feature on some users. This much-awaited feature is now available for some users only and it adds a complete private mode for the YouTube app for Android. If you don't know, all popular Android apps are now getting this feature.
Recently, Swiftkey has rolled out a new update with incognito mode. The app now has an 'Incognito' mode that will temporarily stop the app from learning words and phrases from the users. In case you have earlier been in a position where you were embarrassed by an app suggestion in front of a relative, you can use this new SwiftKey for Android mode while making certain searches and can easily avoid such a situation from now on. Similar to this, YouTube is also planning to release this feature to the public.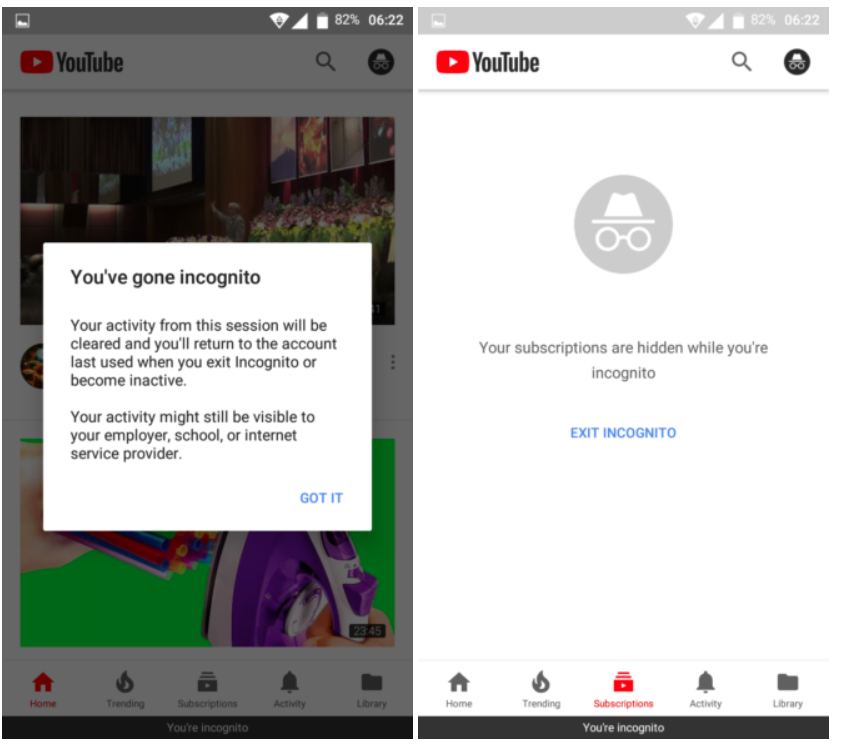 Incognito Mode will show up when you tap your account avatar in the top right of the app. Currently, you will see Switch account and Sign out as two different items, but they may soon be bundled into one, with the empty slot being given to Turn on Incognito – spotted by Android Police. With Incognito Mode on, all your activity from the current session is not saved and subscriptions are hidden too. It's as if you were signed out without being so, and there's a neat incognito icon replacing your avatar. If you turn off Incognito or become inactive on YouTube, you'll be back to using your own account.
This is a good decision by the company to release such a useful feature to the public. Since internet privacy-related issues are now trending all over the internet, these small changes will bring a very good name to the app.