Image source: theverge.com
Finally, Google has made the YouTube Go public. With the latest version, it gets out of the beta and is now available for public in the Google Play Store. So if you are interested in YouTube Go app, you can now directly download it from the Play Store. If you don't know, YouTube Go is a lightweight version of the YouTube with more features such as video downloading and more.
The final version of the app is now available in the store with no bugs. But still, the availability is restricted for some countries. So if you are unable to see the app in your country, we suggest you to wait for some days to get it in your country as well. YouTube Go, a new app designed to broaden the accessibility of the behemoth video-sharing service. Designed and developed with Indian users in mind, who will be able to test the app first before a broader rollout, YouTube Go is intended to work more effectively in areas where connectivity is more limited.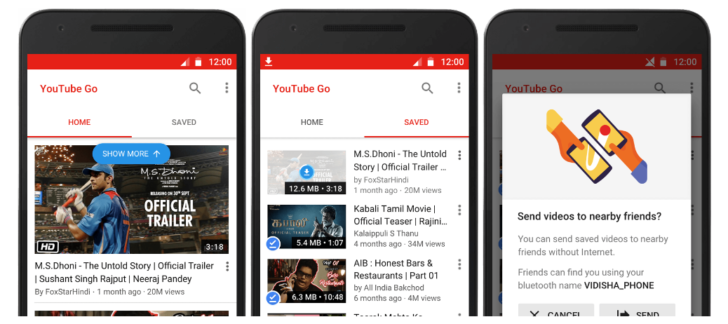 "YouTube Go is a brand new app to help the next generation of users share and enjoy videos," YouTube product management VP Johanna Wright says in a statement. "YouTube Go was designed and built from the ground up with insights from India, in order to bring the power of video to mobile users in a way that is more conscious of their data and connectivity, while still being locally relevant and social."