The Chinese tech leader, Xiaomi was founded in 2010. It started its operations as an electronic company and later became the most influential smartphone brand. The company's growth in India was rapid. Because of its low-cost smartphones, the Chinese company managed to win the Indian smartphone market. Now the company is planning to work on the offline smartphone markets too. However, the company is about to hit their 8th anniversary. To celebrate this special occasion or achievement, Xiaomi is planning to launch an anniversary edition smartphone.
This news hasn't been confirmed by the brand yet. However, some random teaser images have already started popping up. This hints at the arrival of anniversary edition device and the teaser clearly say '8 years' in a fancy font. Also, a Xiaomi smartphone with Snapdragon 845 chipset and under-display fingerprint have shown up in Weibo recently. Some rumors say it is the anniversary edition device. However, we cannot believe those rumors at the moment, as we don't have an official confirmation about the anniversary edition.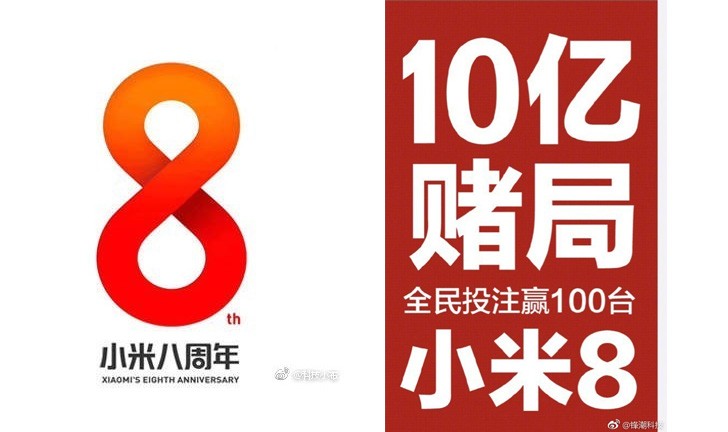 But we are pretty sure about the existence of this smartphone model. Because we have seen a smartphone box from Xiaomi with a giant '8′ and it indicates the 8th-anniversary edition. There are multiple rumors saying that the company will rebrand the Mi 7 as Mi 8 to honor this achievement. But some other rumors confirming that the device will come with an exclusive name which is limited to the anniversary edition only.