There was a critical issue in the MIUI running Xiaomi devices for a long time. The bug in the MIUI affected the contacts app and it created issues in the contacts merging. It caused the contacts to merge incorrectly with wrong name and details. Now, the company has acknowledged this issue and has released a temporary fix for this issue.
Manu Kumar Jain, Global Vice President at Xiaomi and Managing Director of Xiaomi, on Thursday evening tweeted out the company's official response to the incorrect merging of contacts, pointing users to an MIUI Forum post that provided the solution.
"Mi Fans, we're aware of an issue affecting some users, relating to contacts incorrectly merging. After our internal investigation, we've found that this is a 3rd party issue. A temporary fix can be found here – http://bit.ly/2BLflfF," He tweeted.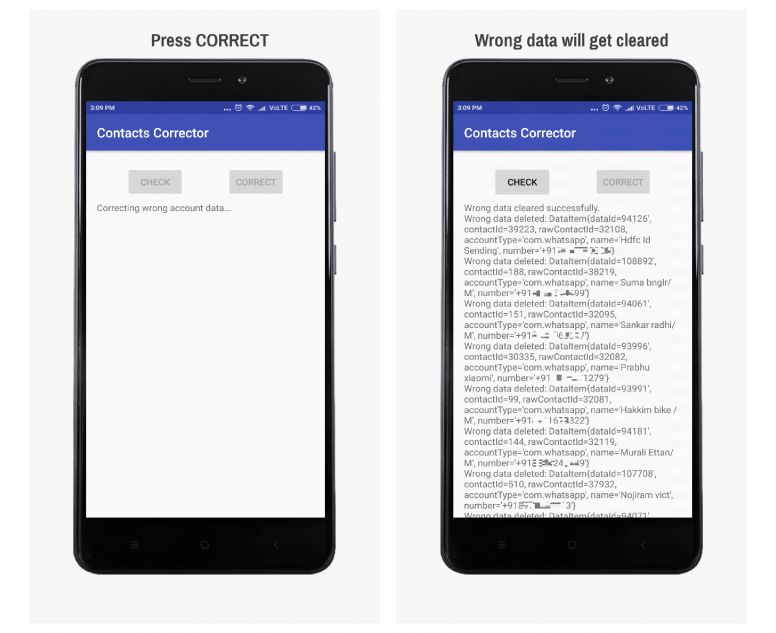 In the forum, the company states: In recent days, we came across an issue where contacts data was getting mismatched, resulting in wrong info for random contacts. The search for the root cause points towards some third-party applications for their app and services beneath. If you are facing the same issue, try the below solutions:
1. Download the APK provided below, install and give necessary permissions.
2. Open the app and press 'Check'
3. If wrong data gets found, press 'Correct' to fix it.