Xiaomi is taking rehearsal tests for unveiling their upcoming Redmi Pro smartphone on the July 27 event. After dozens of leaks and rumours, the Xiaomi Redmi Pro is now reached a pitstop with leaked images. In this leak, we got a new thread to mostly undiscussed matter, Redmi Note 4 – successive smart[phone for the Redmi Note 3 which gone hit in some countries like India.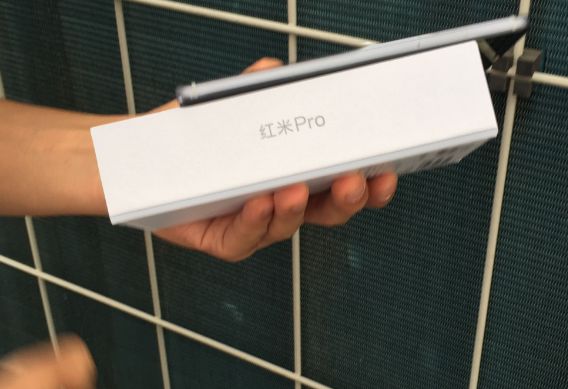 The Xiaomi Redmi Pro leaked in three images now, one showing the retail box written as Redmi Pro, while the other two clearly shows the device body –  metal unibody and dual camera setup. From the previous leaks, the Redmi Pro will have an OLED display, powered with Helio X20/X25 with 4GB RAM.
Along with the Redmi Pro, another image also sufaced on the Weibo earlier today. The image is of the detail part of a retail box, describing about the Xiaomi Redmi Note 4. As per the box details, the Xiaomi Redmi Note 4 features a 5.5 inches FHD display, powered with MediaTek Helio X20 SoC. The device could have a 3GB of RAM and 32GB Storage. It sports a 13MP Primary and 5MP secondary camera, while its predecessor featured a 16MP Camera. Inorder to tie it up in the pocket friendly budget, Xiaomi may use the plastic caps on Redmi Note 4 too. Battery pack will be juiced of 4100mAh.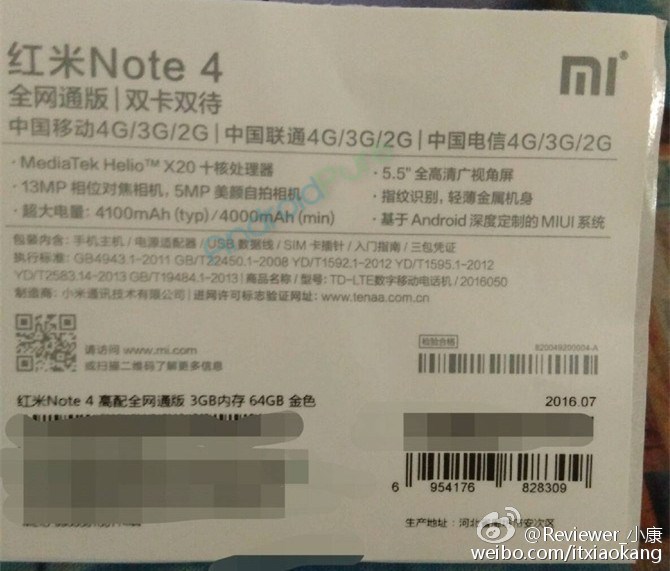 Both the devices are expected to see the real world on July 27 event, but it is not at all sure about the Redmi Note 4, because the image is just a evidence that it exists. The Redmi Pro is expected to carry the price tag just at 1499 RMB ($224).