Last week, the world famous internet browser UC Browser app disappeared from Google Play Store without any prior notices. As informed by the company spokesperson, Google removed the app from the store for not obeying Google's rules and for the misleading ads. Now, the browser giant is back on action. UC Browser is now back on Google Play Store with an updated version. The changelog reads that they removed misleading popups and other Google's policy violations from the app.
"During the brief absence of UC Browser on Play Store, we continued to meticulously check our technical settings while also witnessing an uninterrupted passion of our users for the product, who looked upon the alternative version, UC Browser Mini, and made it to the top of [the] Free Apps category on the Play Store," Young Li, Head-International Business Department at Alibaba Mobile Business Group stated.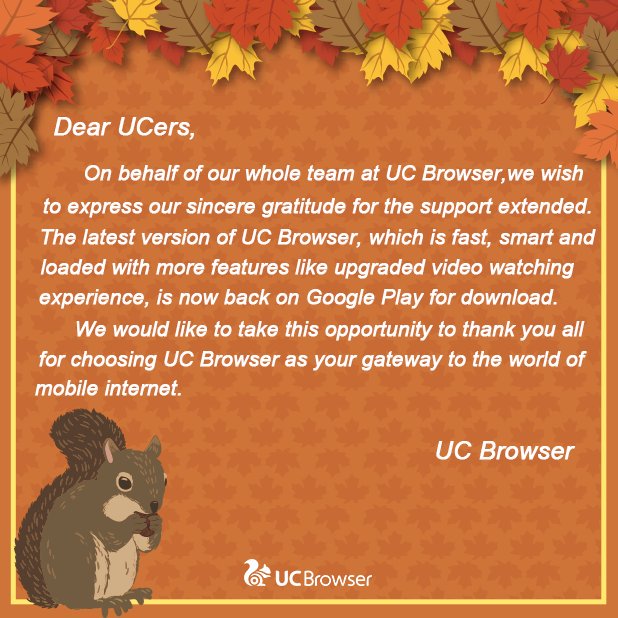 On the night of removal, a company staff announced on Twitter that Google removed the because of some misleading promotions. But later, the company announced that a recent change to the settings caused this removal. According to them, the company has fixed the issue and re-launched the app on Play Store with big celebrations. However, UC Browser is still a favourite browser for most of the internet users. So the UC fans are also celebrating this news on Twitter.