Most awaited Xiaomi Mi Note 2 has now been working on by Xiaomi, in mass production as a surprise; reported earlier. Xiaomi's upcoming game changer flagship unit Mi Note 2 has recently leaked on many images, including some alleged live images earlier this morning, showing a bezel-less device. Now, the device with anticipated specs is no longer in waiting list. The latest teasers leaked reveal the launch date for the Mi Note 2.
There are two teasers leaked so far, both from Weibo but distinct times. The first one shows a smartphone outline borders, possibly having around the leaked screen size of 5.7 inches when comparing the ratios hypothetically. It has the date sculptured at the bottom of 25th this month, having the tag line written in Bold 3D style, which may be pointing to the curved edge display of the device.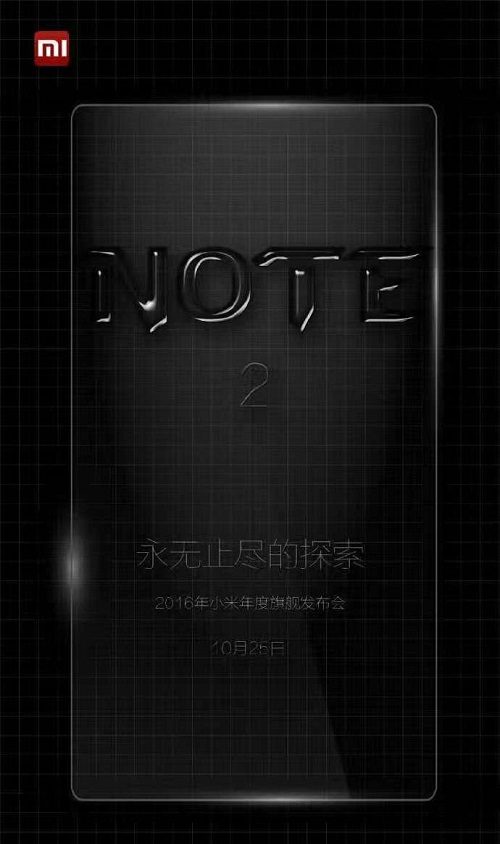 The last teaser which has bee made outed a few hours ago starring the Hong Kong Actor Tony Leung, on the date 25th October; same as in the earlier leaked teaser. The teaser clearly confirms the Dual-Curved edge display of the device, first ever in Smartphones rather than Samsung Edge Smartphones. The event will be hosted in Beijing, the China's Spine – Peking University Gymnasium, China.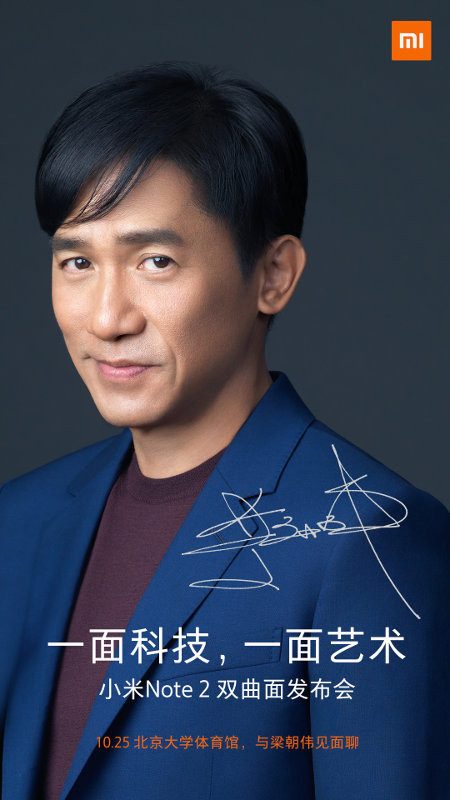 According to the previously reported leaks and pieces of information, the Xiaomi Mi Note 2 will be featured with a  5.7 inches sized dual edge curved display, powered by Qualcomm's Snapdragon 821 SoC to be coupled with 6GB of RAM. The rear camera units are rumored to have either 12MP or 16MP couple units. As the Xiaomi CEO's words, there will be quite remarkable features added with Mi Note 2, but not clear. If he meant the display with curved edges and dual camera, that is no more secrets; but it will be more surprising when the device makes its debut with those "hidden" surprising features.