Xiaomi's Mi Mix 2 appeared in the news a few months ago. Today, Xiaomi CEO Lei Jun has remained some bits of information on the device in his Weibo account. The post reveals a retail box, photos, and teasers of the next bezel less, the successor of Mi Mix, the Mi Mix 2.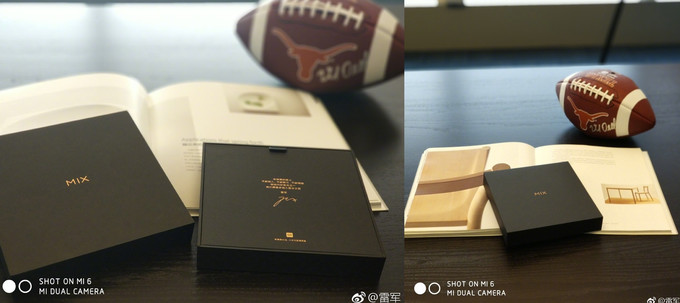 Recently, Xiaomi confirmed the launch of Mi Mix 2 on September 11. Even there are some couple of days to go, we are hiking over the leaks of the Mi Mix 2. Still, the official details are being scheduled, a lot of leaks are going on. One new rumor specifies the chipset of Mi Mix 2 is to be the Snapdragon 836 SoC, yet-to-be announced. Also, the OS will run out of the box with Android 8.0 Oreo, another leak. One more live image striking the news world is the front panel of Mi Mix 2.
Leaked Specifications of Mi Mix 2
According to the leaks, we acquired, Xiaomi will be placing the Qualcomm Snapdragon 836 SoC in the hoods to power up the performance of the Successor of Mi Mix. It should strike-through because the proposed chipset is not yet been announced by Qualcomm. Ahead of the chipset, the Mi Mix 2 is rumored to come up with Android 8.0 Oreo out of the box.One highlighted feature spotted in leaks is the 3D facial Recognition. Moreover, the leaked image of the bezel less front panel, suggests the device will light up with a 6.2-inch display with 1440 x 2160 resolution packed. Hereafter the leaks are more precise, a battery of 4400mAh will be housed in the power house. It might come with a camera of 20-megapixel potential, and onboard storage of 256 gigs.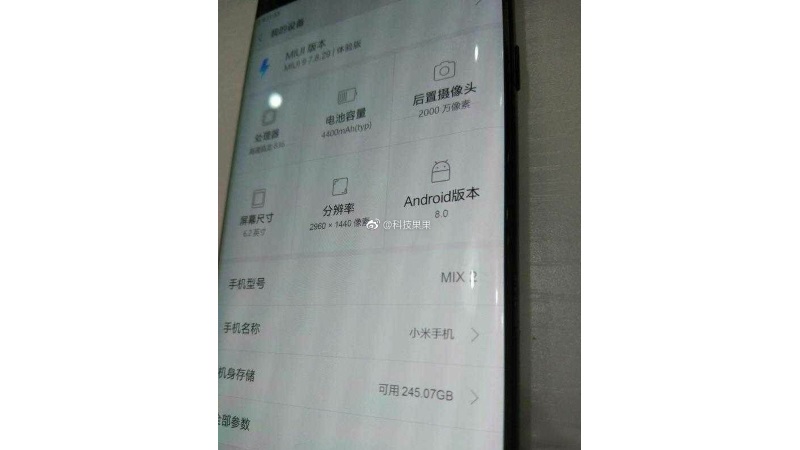 Mi Mix 2 is expected to bear even thinner bezel than the Mi Mix. It is lying same to the 93 percent screen to body ratio suggested previously.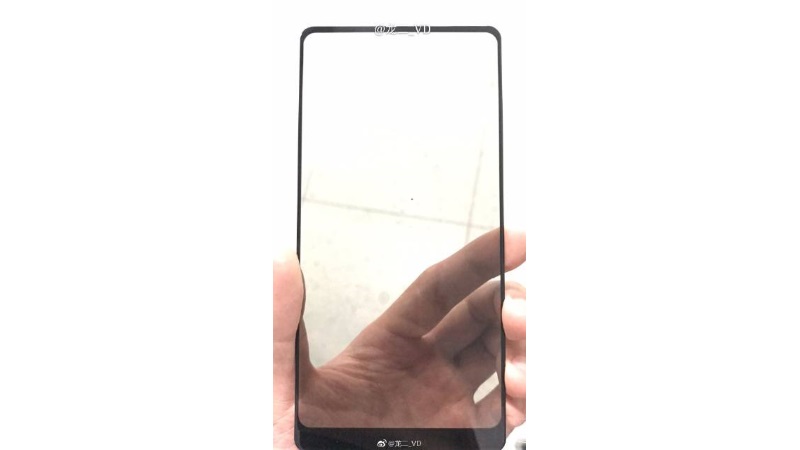 Let's join some previous leaks. Front Camera of Mi Mix 2 is expected to be a 13-megapixel sensor. Also, has some leaks on the memory suggests three variants- one 4GB RA with 128GB, 6GB RAM with 128GB and huge 8GB RAM with 256GB. The last variant is secured as a limited edition.
Apart from these leaks, there is nothing official announced by the company. Those images leaked in Weibo are the only hope of these assumptions and leaks. Let's wait for the official release of the Mi Mix 2 on September 11.