The Chinese manufacturer Xiaomi is all set to unveil the company's forthcoming flagship smartphone in Mi lineup this month. Concerning the chronological nomenclature order, the smartphone was supposed to be named as Mi 7. According to some earlier reports, the company to call the device as Xiaomi Mi 8, as it comes out as the 8th-anniversary edition smartphone of Xiaomi. Among many other images, a clearer picture of the internal structure of the smartphone has been leaked out today.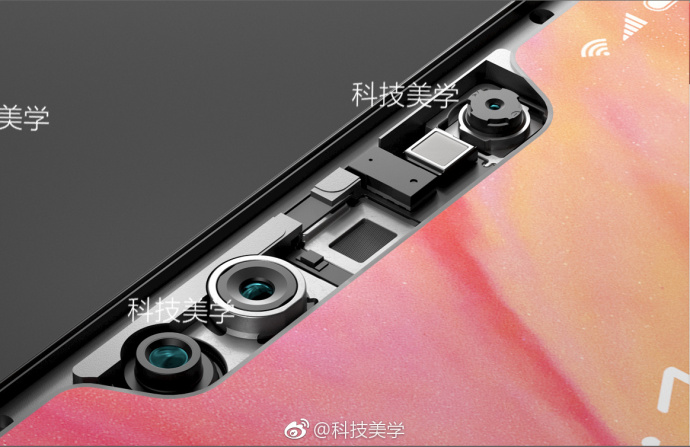 The image clearly shows the notch design, which seems to be an official render. As we expected, the notch is present, and inside, we can see a set of sensors residing inside. Similar to the iPhone X, the Xiaomi Mi 7 (or Mi 8) is supposed to come with an IR camera on the front, which is used to enhance the Face Recognition performance. Apart from the IR Camera and front-facing selfie snapper, an additional sensor resides within the notch space. It must be something similar to the dot projector for getting accurate depth field to the Face Recognition sensor.
Apart from the hardware details, the MIUI for the smartphone also seems to have optimized well for the notch design. The status bar icons are well arranged at both sides of notch space. 
Xiaomi Mi 8 Specifications
Xiaomi Mi 8 expected to come with a 5.65-inch display, having the aspect ratio of 19:9. Under the hood, the company would provide with the Qualcomm's Snapdragon 845 SoC, paired with at least 6 gigs of RAM on board. Well, the upper variant can have 8GB of RAM and 256GB of Internal Storage.
Feature-wise, the anticipations rises to a unique facial recognition feature, better camera sensors and an enhanced software experience. As per several sources, the smartphone will make its debut in the Chinese market by May 23.