Xiaomi is expected to release the forthcoming flagship smartphone in Mi-lineup, Xiaomi Mi 7, on May 23 according to early reports. As far as we considered all the leaks and reports regarding the smartphone, no real-life images of the devices appeared so far. Still, we got enough rumours to conceptualise the smartphone, also from its predecessors. Even though the display notch was just a rumour, it now appears to be legit. This time, with a new set of leaked images showing the screen protectors for Xiaomi Mi 7.
From the images, it is apparent that the manufcaturer got a bezel-less smartphone under the sleeves. Aside from the narrower side bezels, there is an iPhone X like-notch on the head end. It seems like the Chinese giant will add two front-facing selfie snappers on the smartphone, aside from the dual-rear sensors. Additionally, the bottom border thickness found to be same as the Xiaomi Mi MIX 2S launched a couple of months ago.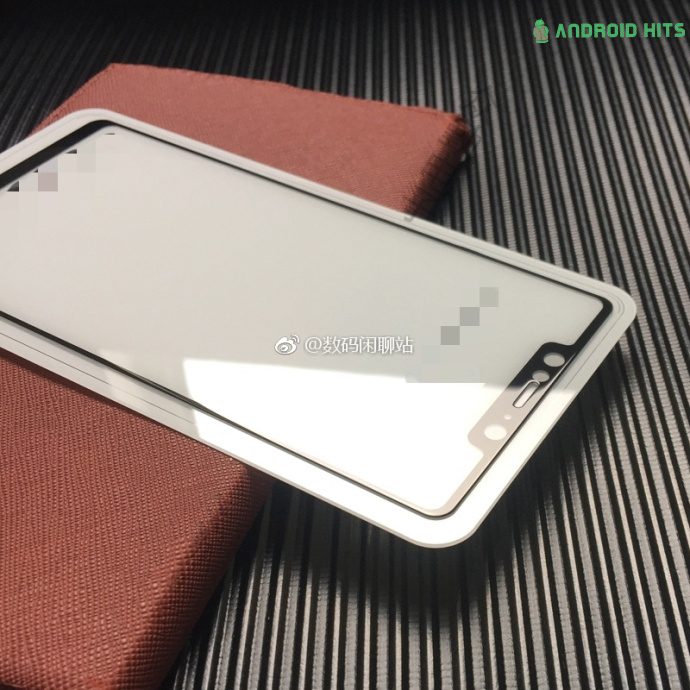 Xiaomi's forthcoming flagship to offer more extensive, brighter display with an aspect ratio of 19:9, undoubtedly. Under the hood, you can get Qualcomm's Snapdragon 845 and 6GB RAM inside. Until now, there was no explicit mention of the camera features it would carry. However, it might sport dual-16MP sensors on the rear. On the other hand, they will be giving an 8MP+5MP combo to the front. Like the Mi MIX 2S, the Xiaomi Mi 7 will also have a variant with a ceramic body. As usual, other variants may have a glass-metal combo on body material.