WhatsApp released a new update for the Beta testers. Lets go through the details.
WhatsApp now lets you send any type of files. The app only allowed sharing of specific file types such as .pdf, .docx, .xlsx, such document extensions. However, WhatsApp has the ability to share much more extensions in latest update. Now the document pop-up lets you send .apk, .jpg(uncompressed), .zip, etc.
This features are set to roll out slowly as well. So it's unclear, whether you are in the list of available users or not. Practically the new window opening from Attach>Document pop-up drive you to the whole file system directory to attach file.
WhatsApp now has a very useful feature. Later the user has to scroll up and up to download the media shared through WhatsApp. But today, this usability improvement makes a collection of those whole images sent at once. That is, instead of scrolling up, now you can download those files, view them from a collection-like window. Simply saying, the media shared in bulk are grouped to show individually.
To the last the best, UI of calling window is changed. Now, the traditional android calling and attending feature is changed. Instead of swiping sideways to attend a call, now user has to swipe up to attend it. Also the interface has a pretty look.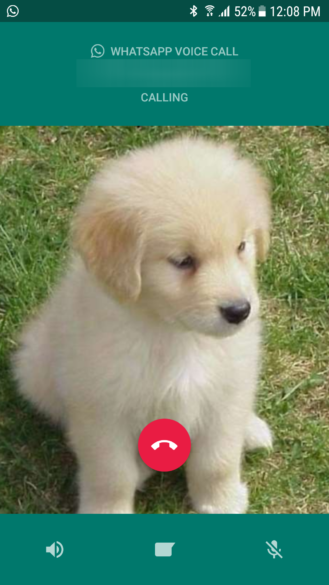 The bundled media and new call screen improvements are only live for WhatsApp Beta Users. Sharing of more file types will hit you soon. So wait and get it and let us know how the new update feels.