Chines e smartphone manufacturer Vivo is all set to launch their second most smartphone with an in-screen fingerprint scanner, following Vivo X20 Plus which was initially showcased back in CES this year. The succeeding model will be specified as Vivo X21, with much-advanced tech integrated. The smartphone's latest leaked hoarding board is now a proof of the existence of the fingerprint scanner mounted under the display and the iPhone X like a notch on the top of the screen.
Surprisingly, the leaked hoarding shows the entire design features of the smartphone, obviously looks legit. The official-looking illuminated hoarding shows the smartphone design, resembles the Apple iPhone X at a glance. The front display has the same notch at the top edge, where the sensors, front-facing selfie camera and the earpiece speaker mounted. All the sides are too narrower to consider as bezels, despite the slightly wide bezel at the bottom edge for the sake of comfortability.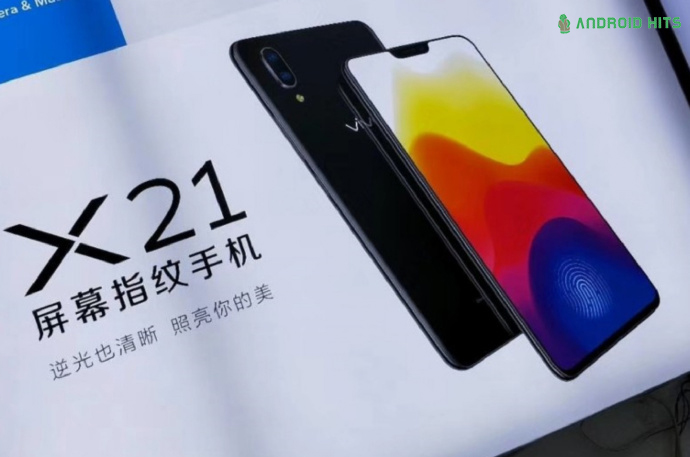 Coming to the rear panel of the smartphone, there too leaves the resemblance towards the iPhone X. Anyways, it is not quietly aped unfairly. The dual lens camera is mounted vertically at the top left corner, along with the glass back panel. The fingerprint scanner is at the front, under the display, as expected. The fingerprint scanning portion sees to have expanded, not sure whether the company is likely to implement the APEX concept which has a fingerprint scanner covering the half portion of the display.
There is no precise hardware details of the smartphone are out yet. It is expected to be powered with the alleged Snapdragon 670 Chipset along with at least 6GBof  RAM. The smartphone is officially set to be unveiled on March 19.