Vivo, the global leader in the smartphone industry is planning to launch their newest model named Vivo V15 Pro in India on 20th February. The company has already started promoting the model through its social media channels. We have already received the invitation to the launch event of the same. The Vivo V15 Pro is the companies 2nd smartphone with a pop-up camera with the full-screen display. It also sports an on-screen fingerprint scanner as well.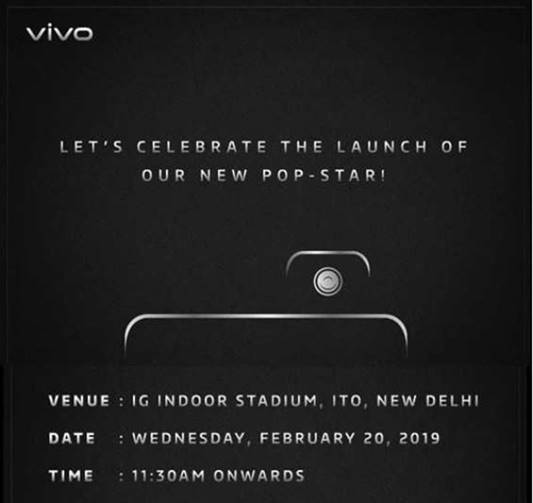 The company on Twitter already announced that the device will feature the world's first 32-megapixel pop-up camera. However, they haven't yet revealed the specifications of the camera sensor being used in this device. However, it is expected to be the recently launched Samsung GD1 32MP image sensor. This is a compact and a very power efficient camera sensor which are really battery focused and improves the smartphone experience. It comes with the support for HDR and electronic image stabilization technologies.
We don't have a piece of accurate information about the pricing of the device. However, recently a company executive top IANS has revealed that the V15 Pro will be priced between 20,000 to 30,000, which are way more cheaper than the Vivo NEX.