Vivo was one of the first brands to announce the availability of the Android 9 Pie based update for their devices. Vivo was in the Google's beta testing OEM list and now the company has revealed their roadmap to release the updates for the devices. According to an exclusive report by ITHome, Vivo's custom UI Funtouch OS version 9 based on Android Pie operating system, will complete its rollout by July, this year. The official list has included a total of 13 devices to get the update by July 2019.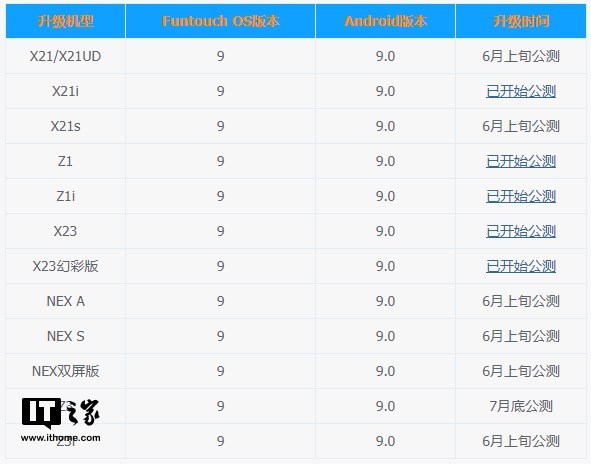 The company first unveiled the Funtouch OS 9 last month with their new device Vivo X27. However, some other Vivo devices which are already on the Funtouch OS 9 have also received an update today which improves the user interface of the device. It includes the recently introduced Vivo V15 Pro too. The update will hit 13 devices this July as a beta update. The package has currently tested on five devices including X21i, Z1, Z1i, X23, and X23 Symphony Edition. The second batch is currently going to get tested, includes Vivo X21, X21 UD, X21s, NEX A, NEX S, NEX Dual Display, and Z3i. These devices will get the update by this June. The Vivo Z3 smartphone will receive the update in July only.
The above-mentioned timelines are applicable only for the Chinese versions. The timeline for other countries including India may differ from the above one. Our Indian unit of the Vivo V15 Pro has just received the update for enhanced Android Pie. So we are expecting the earliest update for other eligible devices too.