Samsung Galaxy S9 and S9+ smartphones recently received several updates in some regions like South Korea, the homeland of the Interational smartphone brand. Following the updates that hit the South Korean Samsung Galaxy S9 smartphones, several users within the region have started complin9g about a major change that brought to the camera settings. The Super-slow-motion video feature is now changed to 480 FPS for 0.4 seconds.
When the manufacturer launched the smartphone, Samsung offered the super slow-motion feature that shoots videos in 960 Frames Per Second, of 0.2 seconds, from a selective part. This creates a slow-motion area in actual video for around 6 seconds. Now, with the latest updates, the company trimmed down the frame rate to the half, but the same length. The new update changes the manual super slow-mo video to 480 FPS of 0.4 seconds, which also will create slow-motion footage of over 6 seconds. However, the so-mo effect might not be as "slow" as in the previous settings.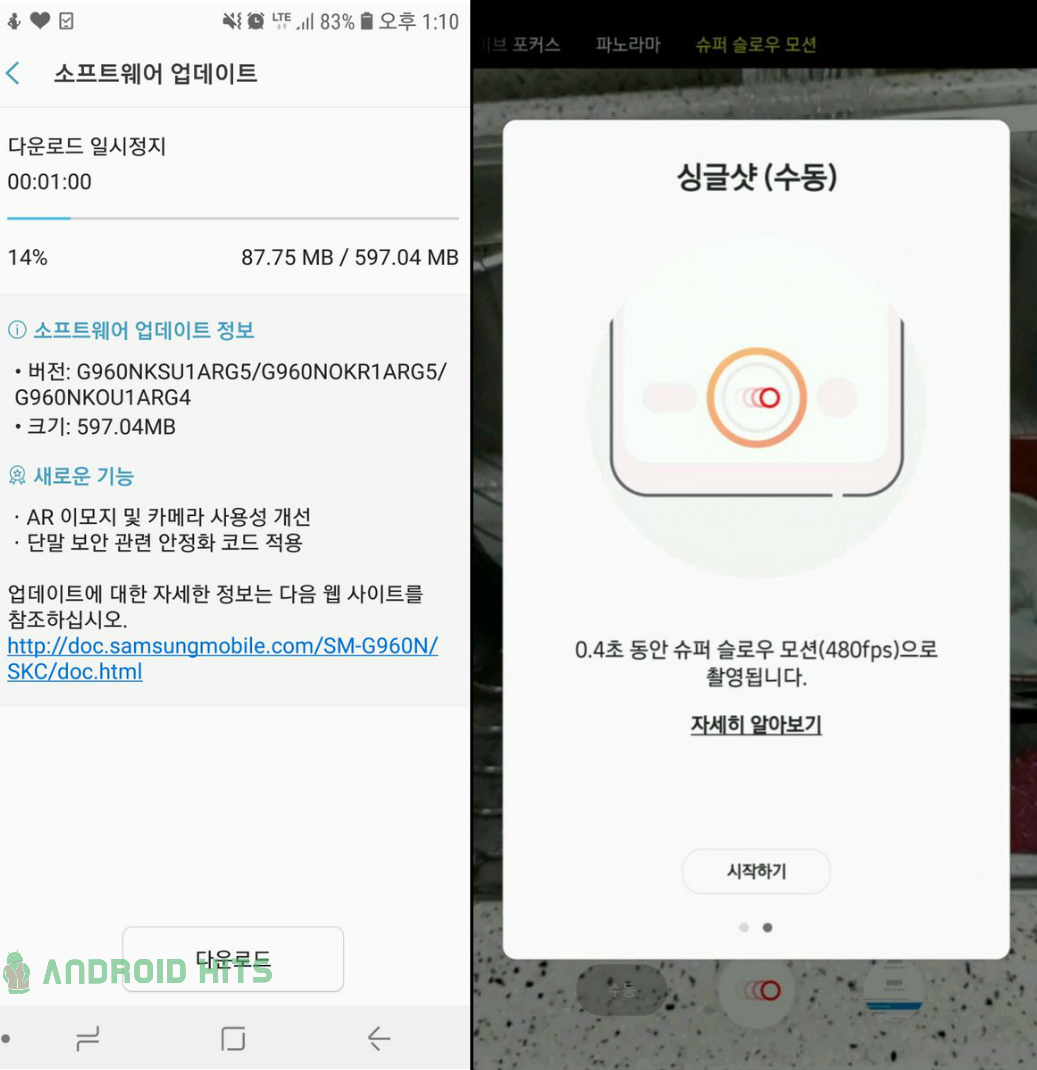 The most disturbing matter about the new update is that the company has not yet mentioned about the change added to the super slow motion feature. Moreover, it is not a bug as the device notifies the user while opening the camera app after updating to the latest firmware.
The update has only affected the video shoot mode in manual settings. The automatic slow-motion capturing remains with the same frame rate, 960fps 0.2 seconds. It is not known why the brand would cut down the super slow-motion frame rate in manual mode. As the update has not reached the Samsung Galaxy S9 units outside South Korea, we are not sure if it would hit global devices too.
As the company has already started pushing the Security patch for July to the flagship smartphones, we can also expect the new update to hit the devices out there soon. If updated, you will jo longer be able to use the 960fps super slow-motion in manual mode.
Stay tuned.