We all play High-End games with specific aims, but they feel some irritating in some occasions. By that way, which types of games do we love ? Arcade, Classic ? Probably. Here we got an interesting game for Android Devices, which is addictive and feels so classic – Star Hunt. The game is somewhat similar to the flappybird, which was a burning game on PlayStore once.
Star Hunt is an addictive game which takes you to another world, without any crown and sceptre of overrated graphics. As the name denotes, the players are wanted to travel across planets to reach the next habitat planet on anywhere else in this universe, across the stars. The game is developed and designed with simple 2D/3D Graphics and won't apply much pressure over the player. The Background Music is one of the greatest highlight, it feels so cozy and will take you to the spacial experience.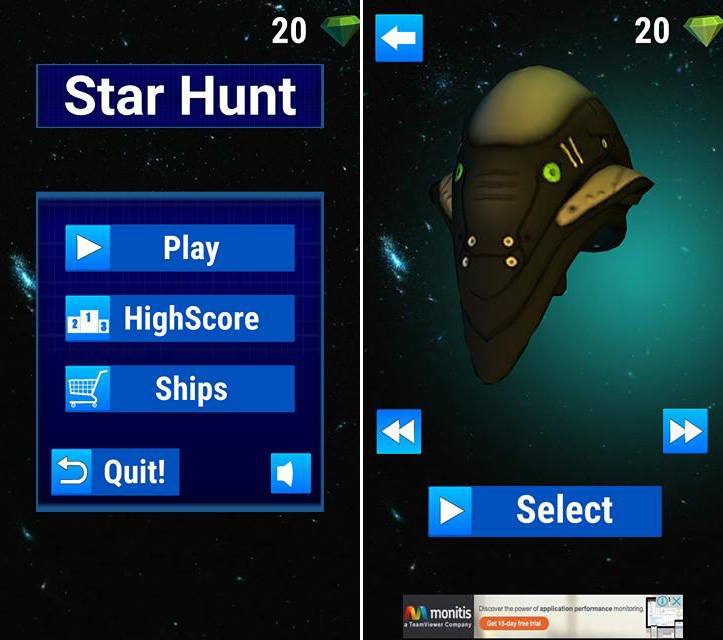 The Central story of Star Hunt is much interesting. The sun we live under the solar system is going to be supernova, the discharged star within few Thousands of years. So the Human habitats are trying to escape from the current solar system  in the name of survival. The survival of fittest ? Haha!.. The players have to lead the spaceship across the stars in order to reach the target Solar System. Sounds great! But the game is not easy as you read. It can be considered as the one of the toughest classic game.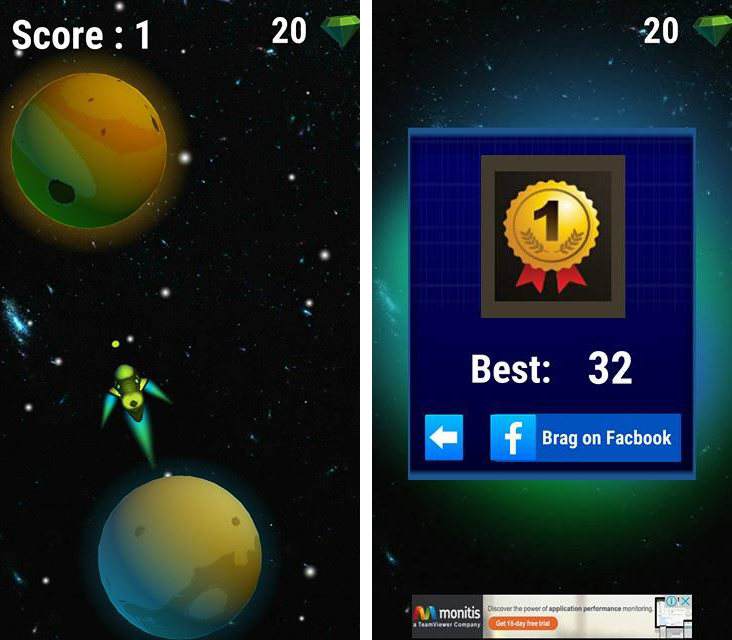 Interestingly, the developers Giving Away the Amazon Gift Voucher worth Rs. 500 ($7 Approx.) for those who reach 51 points in the game, but it's not too easy. I could even reach only 32 Points in the game as I tried hard. There are various kinds of ships available to continue with the journey, as per the level of playing. The points can be shared through the Social Media like Facebook. There are some ads are shown in the bottom of the game, but they will not affect the gameplay.
[appbox googleplay com.DevilzStudio.StarHunt]