Sony was experiencing some issues with the software update for the Xperia Z series devices until the end of this summer. But now, the company has fixed it and released a fresh update for the Xperia Z5 family of devices. The devices in the Sony Xperia Z5 series including the Z5 Premium and Z5 Compact are now receiving a new firmware.
The new software update with build number 32.4.A.0.160 to 32.4.A.1.54 is now available for the Xperia Z5 compact and Premium models. The update is not a major one as it brings just a few security patches and small bug fixes. If you are using any of these models, you might see this new update in your devices soon. Even though it is a minor update, the company is strongly suggesting to update to the latest version. So it is always better to update to this version.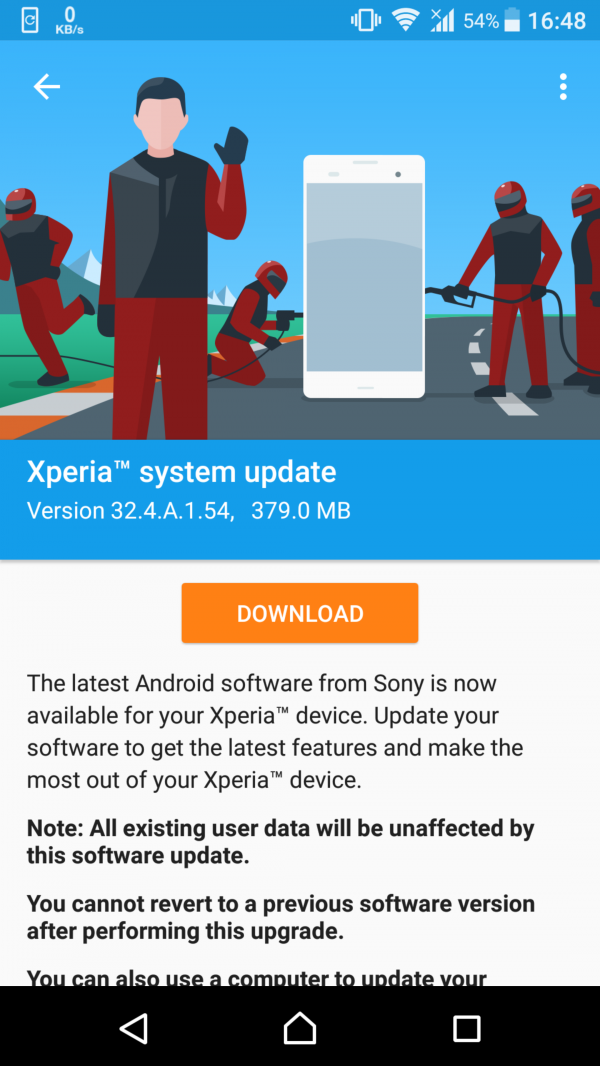 The Sony Xperia Z5 keeps up with your fast-paced life so you never miss a moment. Featuring the world's fastest autofocus, the Megapixel camera lets you capture all of the Action as it happens, from snapping blink-of-an-eye shots of your friends to catching once-in-a-lifetime moments in stunning clarity. You won't miss a second of your gaming Action with PS4 remote play, which allows you to seamlessly keep playing your PlayStation games on your phone via your local Wi-Fi network. Hi-res audio means you hear every nuance of your favorite songs, and the waterproof and dust-tight design keeps up with your Active lifestyle in rain or shine. All of this Plus a long-lasting, high-performance battery ensures you'll never miss a moment with the Sony Xperia Z5.