Huawei is getting ready to launch the company's forthcoming flagship smartphone Huawei Mate 10 within the next two months with top-tier hardware specifications embedded. Ahead of the official unveiling, many rumours and leaks relating to the device are being leaked through all over the way, from specs to the images. Followingly, a new real-life image has been leaked today showing the front panel of the smartphone clearly.
From the image, we are currently not clear yet about the display size but is expected to have at least 5.6 inches with thin bezels on the side as shown in the image. However, the higher variant Mate 10 Pro is rumoured to carry a 5.9-inch display. There will be a Lite version too, which will have par below hardware specified onboard. The top two variants will be powered by the Chinese giant's latest Kirin 970 SOC, which has inbuilt AI capability.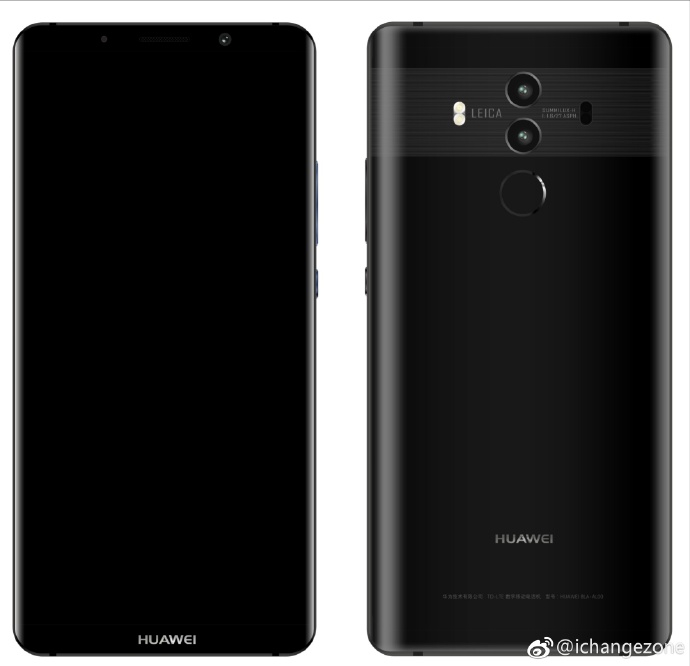 As we take a glimpse at the newly leaked image, the earlier CAD leak seems to be right with the design. The mage just shows the front panel of the device and provides nothing really about the rear panel of the smartphone. On the front, a bunch of sensors and camera has been added as usual. The physical button with fingerprint scanner integrated is located on the bottom of the screen, having nothing functional as the navigational button including 'Home' too still on the screen.