Dashboard of GFXBench has shown up a new device corresponding Samsung's Android powered tablet. A partial specs list is also popped up with this Tablet's leak. The tablet is modelled SM-T385. By searching with the model number, the clues direct us to Samsung Galaxy Tab A8.0, released in 2015. The Galaxy Tab A8.0 was code-named as Samsung SM-T350, and this new rival is SM-T385. So, we have to think that this will be the successor of Tab A8.0, edition of the year 2017.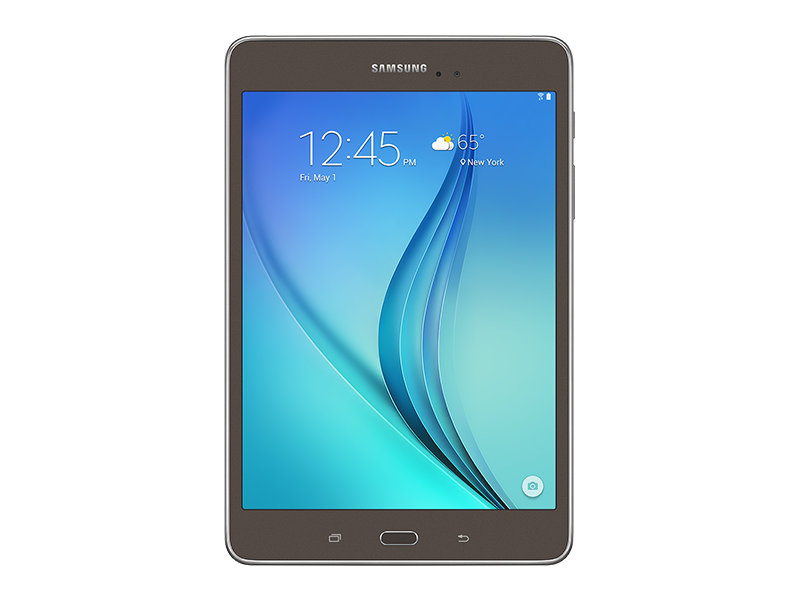 According to GFXBench, this tablet will have an 8-inch 1280 x 800 resolution display. Along with this display, 2GB RAM knotted with 16GB internal storage. Also a few, but important specs are there in the board. The tablet will be powered with a Quad Core SoC clocked at 1.4 GHz speed. The display will be powered up with a good refresh rate with Adreno 308 GPU. Adreno 308 is little best for graphics processing for this segment, so no worries. Camera sports an 8MP for rear and 5MP selfie shooter for front. About the operating system, the device should have to run atleast Android 7.0 nougat, as Samsung started support of Nougat on their previous devices. An overlay of Samsung's own UI will also share the experience for you.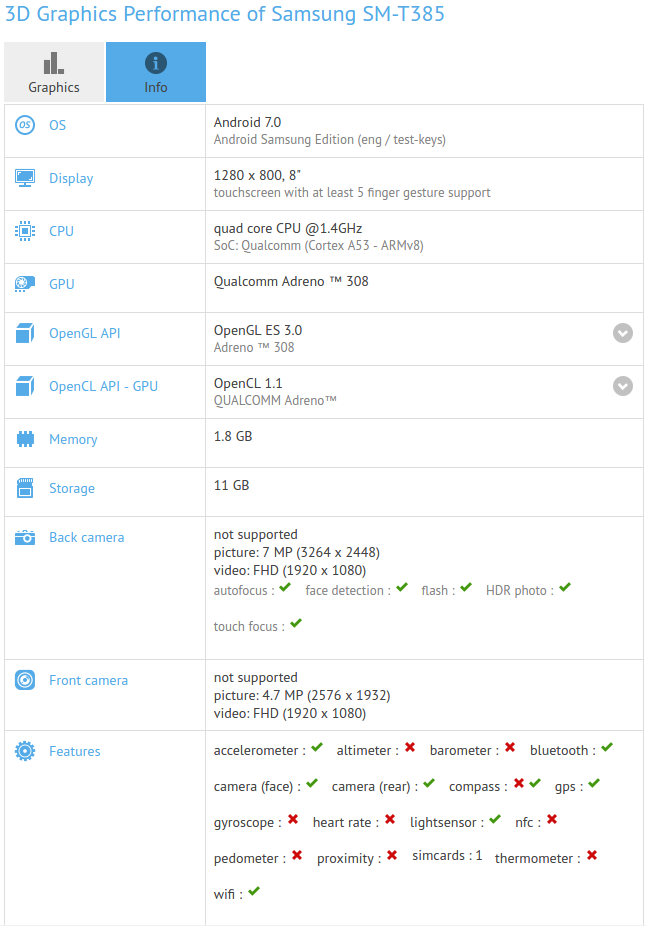 There is nothing to be surprised as this device is budget ranged. Galaxy Tab A8.0(2017) is just an assumed name for this device. Even there is chances for a change. If it is Tab A8.0, there will not be anything bad to worry. As the Tab A8.0 is released long ago, we should expect it. GFXBench shown up this device with these much specs, though there will be some cut off in relation with regions.