Samsung released Galaxy S8 and Galaxy S8 Plus Flagships with a bunch of cool features. They have been thriving the world since from April. However, those all features are not yet active for a daily user. Also Samsung hasn't been ready to bring them productively. That's Old News.
Samsung is now working to make their users more convenient and happy by giving them chances to enjoy the whole of a dream smartphone. Yes, Samsung is getting ready to evolve Samsung Bixby, the own personal assistant for S8 and S8 Plus. In US, the users weren't able to check the Samsung Bixby voice commands atleast. But this will be available within few days for the users, atleast for power users.
Samsung announced a good news about Bixby, that they are going to launch an early preview of Bixby's voice commands. Answer for the delay is very delightful for Korea. The Bixby Voice commands are working quiet better on Korean language. But it failed to work stunning on English language. Eventhough, Samsung said that they have optimized English language to interact with Bixby, and it's going to launch to the real world.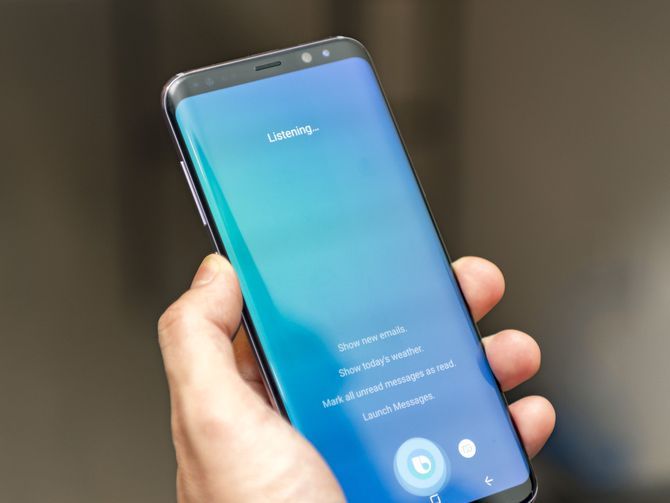 Nonetheless, Bixby is a starter, in front of Microsoft Cortana, Amazon Alexa and Apple Siri. And expected to be a better assistant who is on evolution. Bixby targets to find a better and a simplest way to give control over the devices and apps, to the user. It will be able to control the local apps and helps to switch them without your hands. More local control to your handset. Bixby even can take selfies, share them with your far ones, with data like location, time or as an organized collection.
Right now, these features are not available for all users. A stack of selected Galaxy S8 and S8 Plus devices are eligible to test the Voice Command Preview. The rest will get the Samsung Bixby after the official unveiling of fully optimized and feature packed Bixby. If you need to get hands on Bixby faster, sign-up below.