There have been many rumours which were making us confused about the official launch date of the Samsung Galaxy S9 in MWC. Some of the earlier reports suggested the date set for February 24 in MWC, but now an official press invitation which Samsung has been sent to the attendees reveal that the date set for Galaxy S9 unveil February 25 at MWC Barcelona.
The invitation featuring image does not actually contain anything that could help us to identify more about the forthcoming Samsung Galaxy S9 yet, it shows a big '9' in pale purple. The tagline goes as "The Camera. Reimagined." It is now very clear that the company is aiming to produce a couple of flagships with highly capable camera sensors, maybe they could even score thoroughly than the current champion Google Pixel 2 XL. In case you manage to recall, there was a massive leak a couple of weeks ago which shown many of the unique camera features in the wild. The alleged features include super-slo-mo video and super speed capture with the help of triple-layered sensors.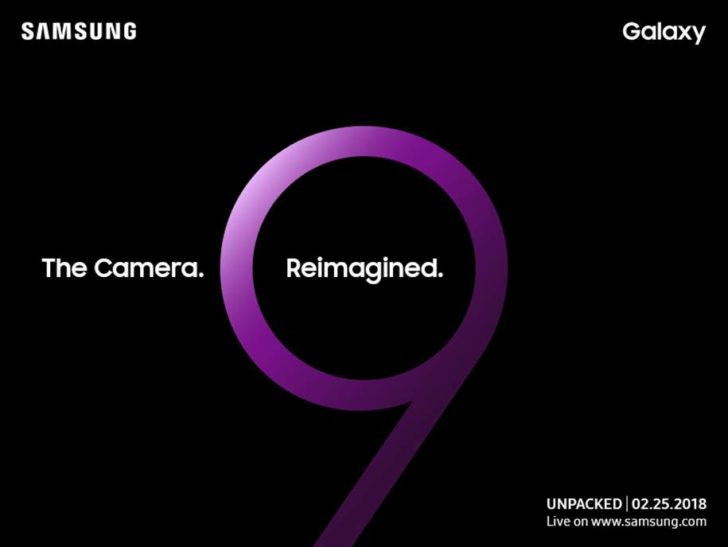 You could be able to watch the live stream of the launch ceremony from Samsung.om and Youtube on the February 25th, merely one month to go. Samsung Galaxy S9 will be featured with 6.4-inch infinity display, powered with Qualcomm Snapdragon 845 and 4GB of RAM. The latter variant S9+ will have a dual-camera setup on the rear.