South Korean smartphone manufacturer Samsung is reportedly working on to launch their flagship device Samsung Galaxy S10 & S10+ by the first quarter of next year. Even though many brands like Xiaomi are all set to release the 5GV-enabled devices, Samsung is still on their 4G-only smartphones for 2019. However, there might be 5G variants, say hints.
Several older reports confirmed that Samsung is most likely to re-release the Galaxy S10 series of smartphones by the mid-2019 with 5G network support. Recently in the Qualcomm 4G/5G summit, the company announced that they will launch the faster UFS 3.0 storage enabled smartphones by the middle of next year. Therefore, the reports again hint to the upgraded versions of the alleged Samsung Galaxy S10 and S10+ smartphones. We can thus assume that the Samsung Galaxy S10 smartphones, that the company planned to release on H2 2019 might boast two groundbreaking capabilities – 5G support and UFS 3.0 storage chips.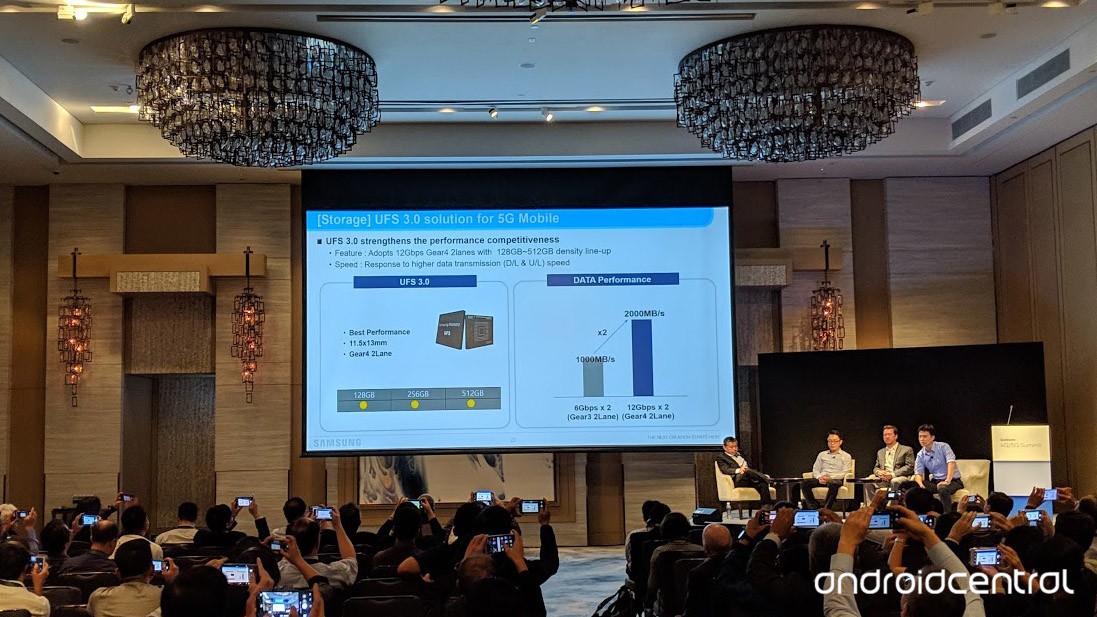 Launched early this year, UFS 3.0 storage devices have not been equipped with any smartphones. The storage chips are much faster than any other mean of smartphone chip-level storage including UFS 2.0 and NTFS. By the implementation of the UFS 3.0 to the smartphones, the data transfer rate might increase up to 2.9GB/s, which is double the rate of UFS 2.0. As per the Samsung officials, the current storage options based on the UFS 3.0 will be limited to 128GB, 256GB, and 512GB. Being one of the largest semiconductor manufacturers, Samsung will also start shipping 1TB storage chips for smartphones, confirms officials.
Still, the initially releasing Galaxy S10 lineup of smartphones will only sport UFS 2.0 storage chips.