South Korean electronics giant LG has been rumoured to launch a new smartphone at MWC 2018, to be held at Barcelona. The smartphone manufacturer was said to launch either the Galaxy G7 or an upgraded smartphone version of the current V30 or V30+. From the recent reports and rumours, the company seem more likely towards launching an upgraded version of LG V30, and now the name got confirmed as LG V30s. There was no confirmation regarding the smartphone which is to be launched at Barcelona, now, a report tells us that V30s with same specifications, upgraded storage will see the light.
As the company already has their two variants of latest V30-lineup, as V30 and V30+ in various markets it would be inappropriate for the company to launch another upgraded version of the same smartphone once again. However, the LG V30s will have an internal storage space of 256GB, but the other hardware specifications would remain the same. It is reportedly said that the LG V30s will have in-built AI-capabilities, embedded to the software. Top leading manufacturers like Samsung, Huawei, etc. have already their own version of Artifical Intelligence embedded within the software. The AI which the LG uses would be beneficial for background process monitoring and Operating System optimization to get a better performance result.
It is not clear whether the company would deploy the motherboard of V30s with the same old Snapdragon 835 or Snapdragon 845. There is barely a chance for LG to manufacture the smartphone wit SD845 under the hood, as the Samsung has already got the majority lots with them, for the forthcoming Galaxy S( and S9+. So, LG would be forced to rebrand another flagship, but with Snapdragon 835 itself.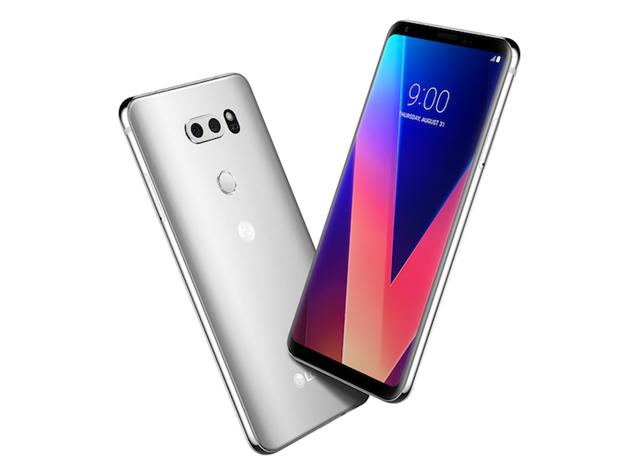 LG is probably skipping the LG G7 launch at least at the MWC in order to make the smartphone as powerful as the rivals including Galaxy S9 and Huawei P20. From several past years, LG seemed to tend to make the debut of new devices with a bit older processors, while the Samsung launches the flagships in S-lineup with the latest powerhouse on-board. So, it is necessary for the company to launch the smartphone with latest processors and other hardware features to withstand in the market.
The LG G7, which we are all expecting, would make a breakthrough after the MWC this year. In the meantime, the LG V30s with an OLED display, Snapdragon 835, 6GB RAM and 256GB internal storage is getting ready to present the premiere at MWC.